Each superstars in their own right, Wendy Matthews and Grace Knight have been running the Australian music scene for decades, with numerous Countdown, MTV and ARIA awards between them and a number of platinum albums under their belts.
Now, they've come together for a very special tour, and they're bringing it to the EVAN Theatre at Panthers.
Having met in the '80s, Matthews said that her and Knight were destined to be friends for life.
"She used to live up in Byron Bay when I lived in Bondi. We knew each other because we were double-billing on festivals, and we'd sit backstage and get to know each other. I used to go up to her property, and we'd go horseback riding along the beach and through the mountains!" she said.
"It just really started a solid friendship way back then, and we've been pals ever since."
It's no surprise that the topic of a joint tour came up a few times for the duo, but they had something a little different in mind.
"Over the years, we've thought it would be a good idea if we could do a gig together, and not just to sing each other's songs, but to do a completely different thing – nothing to do with what either of us are well known for doing," Knight said.
"We came up with Paul Simon as a really good songwriter that would give us a whole heap of scope to sing together."
Though each have their favourites in his seemingly endless catalogue, Matthews said people might be surprised to find out just how many Paul Simon songs they know.
"It's all his stuff, starting in the '60s with a few Simon & Garfunkel favourites, and going right through to his African songs, and his 'Graceland' album is a particular favourite," she said.
"It was, in fact, such a huge catalogue it was hard to choose the songs down to only an hour and a half."
Over the course of the show, the two powerhouse singers will be alternating singing the lead and harmonising.
"The pressure's not on either one of us, but two people up front, which we're not really used to," Matthews said.
"It's added this really fun lightness to it for us! We've sort of inadvertently become almost a comedy act, because it's really high energy and we just have a lot of fun with it."
After years of delays, Knight said she can't wait to get the show back on the road.
"Since COVID hit, shows just kept getting cancelled, and postponed, and every time we'd try to get things up and running, there would be a lockdown in my state or Wendy's state," she said.
"Now that all of that's back and performances are picking up again, we just can't wait to get out there and get back to it."
As for what audiences are in for, they promise a night of fun for everyone involved.
"It's a real pleasure to be on stage with my girlfriend, looking over and laughing at each other, and having a lot of fun on stage, it's really good fun," Knight said.
"It's also good fun for the audience, and it's certainly good fun for the band."
Wendy Matthew and Grace Knight will be on at the EVAN Theatre at Panthers on Friday, March 24 at 8pm. Tickets are $54.65. Visit penrith.panthers.com.au.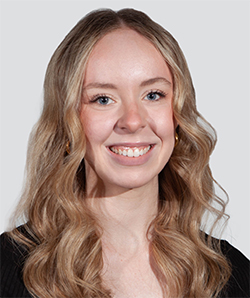 Cassidy Pearce is a news and entertainment journalist with The Western Weekender. A graduate of the University of Technology Sydney, she has previously worked with Good Morning Macarthur and joined the Weekender in 2022.