Just days before Christmas last year, 24-year-old Taylah Price passed away in a head-on collision on Mulgoa Road, leaving behind her partner and their four children.
Now, her former colleagues at Maldini's by the River are doing everything they can to support them.
David Luppino recalls hearing about Taylah's passing like it was yesterday.
"It's still a bit surreal," he said.
"One day, she was supposed to work on the Friday, and then Thursday an accident happens. I don't want to say that she's not part of the team, because she is, but not having her there, there's just a weird sensation."
It's because of this that he insisted on running a fundraiser for the family.
"Talking to her mum and her sister, four young kids, we just sort of wanted to do something," he said.
"Christmas got in the way, but once everything settled down, we wanted to be able to do something for the family, and put some money aside for the kids for when they grow up."
On Thursday, March 30, Maldini's will be holding A Table for Taylah, a fundraising dinner including canapés, a three-course meal including a dessert inspired by Taylah's favourite dish, drinks and live entertainment, with the theme 'a touch of yellow' – Taylah's favourite colour.
The night will by emceed by Dale Walker, with Mark Geyer a special guest speaker on the night.
Upon planning the event, Luppino has already begun to see support from his staff and suppliers, who felt just as touched by Taylah's passing.
"Some of our staff have already said they'll donate two, three, four hours of their shifts that night, and most of my current suppliers have said they'll throw in some stock, or a couple of bottles of wine or some fruit and veg to make a menu out of," he said.
"It's good that a lot of people have come together to support the family."
In the lead up to the night, Luppino will be arranging raffles, with both live and silent auctions on the night. Though he's received vouchers and prizes already, including a signed Panthers jersey, Luppino is encouraging local businesses to give what they can.
"We're looking for auction items from any businesses or any people that are willing to donate, even if it's something small, a hamper or a voucher," he said.
"That will really help on the night, as we're just finalising those items."
Taylah's mum, Jody Sligar has been overwhelmed by the support of the Maldini's team.
"David and the Maldini's team leave me lost for words with their generosity and support," she said.
"Taylah loved every minute of her time there, she loved her Maldini's family and she was very passionate about her work. I guess Taylah made enough of a positive impact that David thinks her story and her children are a worthy cause – it is very humbling I must say!"
Money raised will go into a trust fund for Taylah's children.
To attend or help, visit maldinisbytheriver.com.au or email [email protected].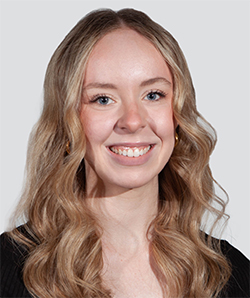 Cassidy Pearce is a news and entertainment journalist with The Western Weekender. A graduate of the University of Technology Sydney, she has previously worked with Good Morning Macarthur and joined the Weekender in 2022.