Local mortgage holders are in for more pain after the Reserve Bank of Australia (RBA) lifted the official interest rates again today.
The RBA has shifted the official cash rate up by 0.25 per cent to 3.35 per cent.
Banks are expected to pass on the increase to customers, as most did throughout last year's increases.
Graham Cooke, head of consumer research at Finder, said the average mortgage holder will be forking out over $12,000 more a year interest compared to this time last year.
"Australians with the average loan size of around $600k will be paying $1,000 more per month compared to what they were paying in April last year," he said.
"That's a significant amount of extra money to allocate towards your mortgage every month – especially when household budgets are already stretched thin."
Cooke encouraged homeowners to give themselves some breathing room by negotiating a more competitive rate with their lender.
"If that doesn't work, consider refinancing your home loan. Even trimming your rate half a percentage point can save you hundreds a month," Cooke said.
In further bad news for mortgage holders, RBA Governor Philip Lowe hinted the increases are not over.
"The Board expects that further increases in interest rates will be needed over the months ahead to ensure that inflation returns to target and that this period of high inflation is only temporary," he said.
"In assessing how much further interest rates need to increase, the Board will be paying close attention to developments in the global economy, trends in household spending and the outlook for inflation and the labour market. The Board remains resolute in its determination to return inflation to target and will do what is necessary to achieve that."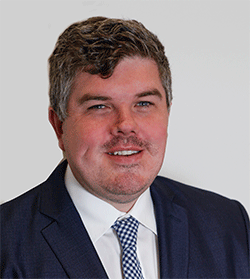 Troy Dodds is the Weekender's Managing Editor and Breaking News Reporter. He has more than 20 years experience as a journalist, working with some of Australia's leading media organisations. In 2023, he was named Editor of the Year at the Mumbrella Publish Awards.