With just four rounds remaining in the Belvidere Cup competition, Penrith are in a strong position to land a spot in the coveted top six and return to the NSW Premier Cricket Finals.
After suffering one of their worst seasons in recent history last year, Penrith's first grade team are enjoying a much better season under second-year head coach Andrew Lamb.
Heading into this weekend's match against Sutherland, Penrith find themselves in eighth position with five wins to their name.
With this year's ladder one of the most congested in recent years, a single win or loss can make all the difference to their playoff chances.
Speaking with the Weekender, Lamb said the side is in good form with some very bankable matches ahead.
"We're very confident at the moment. We've got the bottom half of the draw left to play this season as well," he said.
"We're playing good cricket – the batters are doing a great job and the bowlers are firing. We're all up and buoyant and ready to finish the regular season on a high."
Following their two-day match against 17th-placed Sutherland in Round 12, the Cats will face 14th-placed Blacktown Mounties, 19th-placed Hawkesbury and 15th-placed Campbelltown Camden to round out the season.
Victories in at least three of those games should assure Penrith return to the Finals arena in 2023.
"If we're going to land a spot in the Finals, we just have to keep playing consistent cricket," Lamb said.
"Ideally, we'd love to get an outright win in one of the three two-day games that we have left, but we've got to play some phenomenal cricket and we're more than capable.
"It'll just give us a little bit of breathing space and, with the points table the way it is, an outright win puts you in the top four – it's actually quite tight."
Lamb believes Penrith's turnaround in season 2022/23 can be put down to some experienced heads returning to the club as well as younger players learning from the trials and tribulations of last season.
"I think it's a combination between the experience coming back plus a lot of learnings from last year for the boys to gain a bit of confidence too," he said.
"We've had opener Nick Adams score a good century against Randwick this year and he's scoring 50s most weeks.
"Liam Doddrell is bowling amazingly well at the moment and having Hunar Verma come in to back him up has been great to watch.
"Luke Hodges coming back to the squad and building a lot of pressure bowling his left arm orthodox stuff has been really good also."
After securing a solid victory against Gordon last weekend, Penrith will hit the road to Glenn McGrath Oval on Saturday to face Sutherland – a game they should win easily if all goes to plan.
"It seems Sutherland haven't played as consistent cricket this year as they have in previous seasons but, the funny thing about cricket, you can never write anybody off – so we've still got to play good cricket to beat them," Lamb said.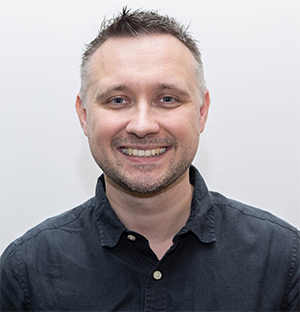 Nathan Taylor is the Weekender's Deputy Editor and Senior Sports Writer. He also compiles the weekly Chatter on the Box TV column. Nathan is an award-winning journalist, who has worked at the Weekender for a decade.