Following a busy summer tying the knot, re-signing and travelling the world, superstar Panthers winger Brian To'o can't wait to play some competitive footy again.
The 24-year-old World Cup runner-up will finally get that opportunity on Saturday night when 2022 NRL Premiers Penrith take on current Super League Champions St Helens in the World Club Challenge.
It'll be the first time the Panthers will play a World Club Challenge match in Australia following previous failed attempts in the UK back in 1991 and 2004.
A stinking hot evening is expected at BlueBet Stadium on Saturday, with temperatures predicted to be 35 degrees around kick-off time at 6.50pm.
Speaking with the Weekender on Wednesday, To'o said the hot weather doesn't bother him as he and his teammates are more than accustomed to training and playing in high temperatures.
"I've been living and training throughout these conditions," he said.
"I'm just really happy to have the opportunity to play against a good side like St Helens, so I think it'll be a good match up with this kind of weather. I'm looking forward to it."
If, as predicted, the back-to-back Premiers do manage to knock off St Helens – who have won the past four Super League titles – it'll be yet another slice of history for this record-breaking Panthers team.
"We 100 per cent want to win this! It's obviously one for the books and hopefully we get that win," To'o said.
"We just have to do what we do best, what works for us, and play our hardest. Whatever happens, happens, but we're really keen to get this trophy."
While only a smattering of fans are giving St Helens a shot of upsetting the Panthers tomorrow night, To'o admits he's a "little bit wary" of his opponents despite not recognising most of their line-up.
"They're still a quality side… they've won the comp for four years in a row and what they've achieved is incredible – it's something we tremendously respect," he said.
"They're a good team and a good match up for us, and I'm looking forward to it."
After re-signing with the Panthers last December until the end of 2027, the Samoan international and State of Origin star is set for another big year at the foot of the Mountains.
While some of his teammates have jumped ship for big money deals elsewhere in recent seasons, To'o said leaving Penrith never entered his mind at all.
"It was always going to be Penrith. They gave me the opportunity to do what I do best, and this is where I'm at now," he said.
"I'm just really grateful that I can give back to the club and I'm really blessed to be able to stay with them for another four years."
To'o's long-time teammate and groomsman at his wedding last year, Stephen Crichton, was one of those players who chose not to re-sign with the Panthers and link up with Canterbury instead.
The popular St Marys junior said he holds no animosity towards his good friend and wishes him luck in the future.
"It was a little bit of a shock to see him announce he's leaving, we were all devastated but, at the same time, we're still happy for him," To'o said.
"It's not always going to go your way but it's a massive opportunity for him and his family and I'm really happy and proud of how far he's come and I'm just grateful I have one more year to play alongside him."
There are plenty of tickets still available for Saturday night's World Club Challenge between Penrith and St Helens. Visit ticketek.com.au.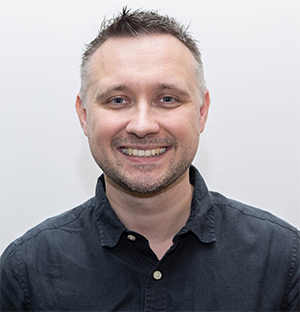 Nathan Taylor is the Weekender's Deputy Editor and Senior Sports Writer. He also compiles the weekly Chatter on the Box TV column. Nathan is an award-winning journalist, who has worked at the Weekender for a decade.