In just a few weeks' time, Ivan Cleary will notch up 400 games as a coach in the NRL.
During his 17 seasons in the coaches box, he's experienced more highs and lows than many ever will in his same position.
He's taken teams, like the Warriors, to an unlikely Grand Final appearance in 2011.
He's overseen numerous rebuilds at struggling clubs, including Penrith and Wests.
He's been famously sacked by one of the biggest figures in the game for being "too tired".
He's coached his superstar son to Premiership glory on two occasions.
And now he's aiming to become the first rugby league coach since Jack Gibson in the early 1980s to guide his team to three consecutive first grade titles.
Ivan Cleary has well and truly seen and done it all over two decades, but what he's about to embark on in season 2023 could be his greatest challenge yet.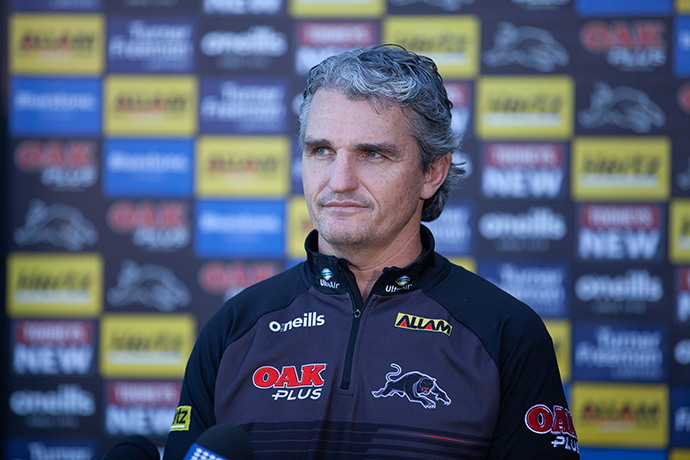 Yes, he has an incredibly special team at his disposal, but getting that group to reach the heights like in previous years will be one mighty task.
Speaking with the Weekender on the eve of the new season, Cleary said this year will be no different in terms of motivation.
"I haven't seen anything that's worried me one bit in pre-season in terms of motivation and where we want to be," he said.
"The NRL is such a tough comp and I think something we've done really well in the past few years is staying present with what's in front of us and, at this stage, that's Round 1 against the Broncos next week."
While Cleary has lost a few big names in the off-season like Api Koroisau and Viliame Kikau, he is buoyed by the fact that the several new faces that have joined the club will now give his side the refresh it may need to avoid becoming stale and predictable.
Cleary said losing players to rival clubs is just a fact of life when your side is as successful as the Panthers currently are.
"It seems to happen each year and it's a good challenge for all the coaches as well, getting players from other clubs and trying to teach them our system and how it all works," he said.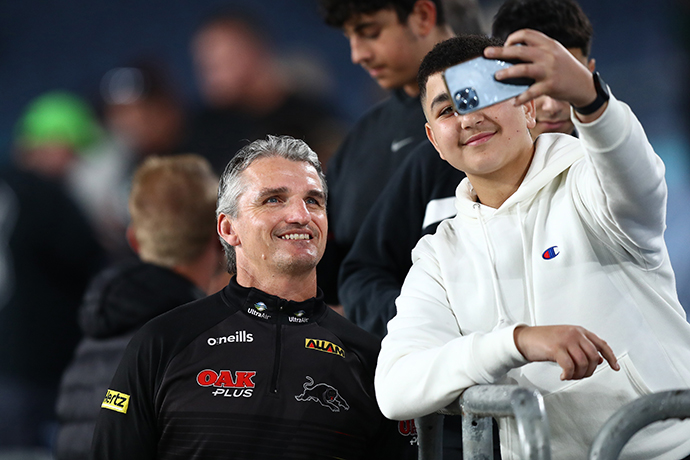 "It's just evolution. It's well-known the more successful you are, it's really hard to keep your team together, so for each season it's a new year with different players and different circumstances and this year is no different.
"I'm really happy with our new recruits – they are all good people and good players. I think it'll take a bit of time to work their way in, but they've all come with the right attitude and that's the first thing."
Following the departures of Cameron Ciraldo and Andrew Webster to head coaching roles at the Bulldogs and Warriors respectively, Cleary will also be joined by two new faces in the coaches box this season. While Peter Wallace has been on the coaching staff for some time, he has been elevated to Cleary's top assistant alongside former Wests Tigers mentor Ben Gardiner.
Cleary said he's excited to see what new ideas his two new right-hand men will offer in season 2023.
"Wal has been there for a bit now and Ben Gardiner, I've worked with him before [at the Tigers]," Cleary said.
"They'll both bring different ideas, different ways of presenting things and I just think it's always nice to have a bit of a change and freshen up and see and hear things a different way."
The Panthers will once again go into another season as favourites to win the competition, but things won't come easy for them.
Already they've lost one of their biggest attacking weapons in winger Taylan May, who was ruled out earlier this week with an ACL injury.
The 21-year-old flyer was Penrith's top try scorer last year and was even named the club's Rookie of the Year. Cleary said the loss of May before a ball had even been kicked was devastating.
"It's terrible news for anyone but Taylan's definitely had his fair share of setbacks lately. I've got to say, all things considered, he's taking it remarkably well," Cleary said.
"Everyone is rallying around him and trying to keep him busy. He sees a surgeon next week and then it's about ticking off the little milestones of recovery.
"It's a real rocky road, a long time out of the game watching everyone else play, but he's made a good start, which is pleasing."
May suffered the season-ending injury during Penrith's shock World Club Challenge loss to Super League Champions St Helens last Saturday night at BlueBet Stadium.
Cleary said he's taking plenty of lessons out of the Golden Point defeat, which he still can't shake nearly one week on.
"That loss stung for sure… it stung. We weren't really happy with how we played," he admitted.
"To St Helens' credit, they played well and came with a purpose. It was pretty obvious how much it meant to them.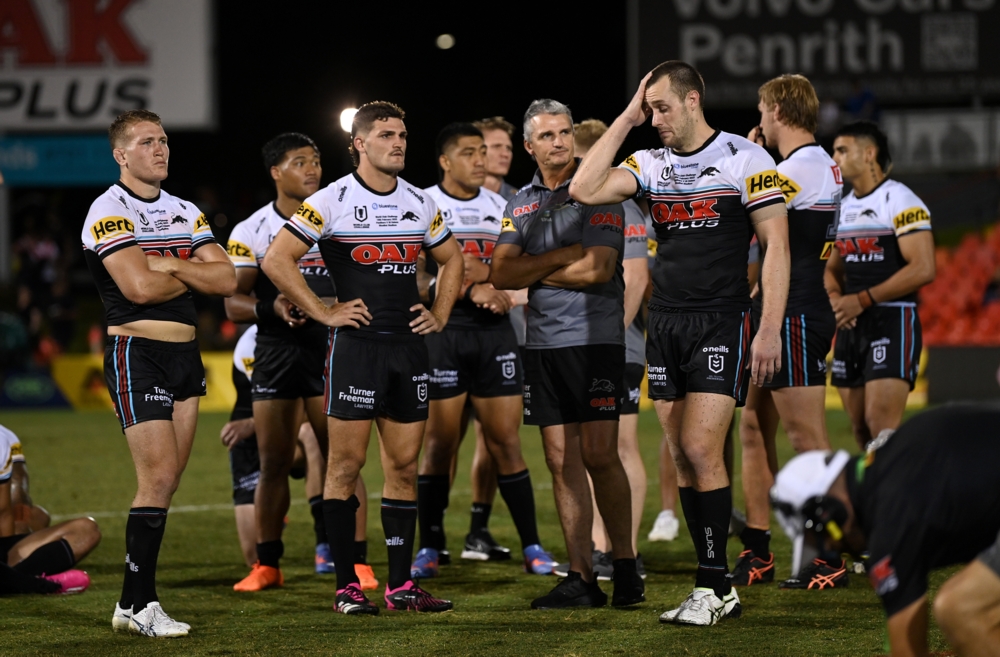 "It was an extremely tough game for a first hit out, but there were a lot of lessons to take out of that game and into the opening rounds of the year. That's the way we are looking at it, but we can't sugar coat the fact that we were all very disappointed afterwards."
Cleary confirmed that Penrith's injured trio of Dylan Edwards, Liam Martin and Scott Sorensen would be available for selection for Round 1 next week.
"I'm expecting those guys to be fit," he said.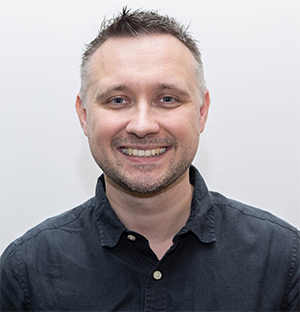 Nathan Taylor is the Weekender's Deputy Editor and Senior Sports Writer. He also compiles the weekly Chatter on the Box TV column. Nathan is an award-winning journalist, who has worked at the Weekender for a decade.