For most 10-year-olds, the idea of creating a food drive to feed the homeless likely isn't front of mind. But, for Werrington County's Tiana Shepherd, it's all she can think about.
Tiana's idea came to mind on a family trip into the city, after seeing a homeless man being tormented by others on the street.
"He had a broken arm, and these kids were being mean to him, so we walked up and we gave him some money," she said.
"I just felt really bad, so Mum and I created the idea to make survival packs."
Wanting to be a surgeon when she's older, Tiana said that helping people is something she's incredibly passionate about, but for now, she needs some help herself.
Tiana and her mum, Amanda Shepherd, created a GoFundMe, asking the community to get behind the cause with videos and posts on social media. According to Tiana, more work has gone into this than you might expect.
"The last video, I had to do it 17 times, because I kept stumbling and was interrupted by something!" she said.
Having already raised almost $1000 of their $5000 goal, Tiana said she's happy to see so many people in Penrith wanting to support her.
"I thought it would take a little bit of time for money to start rolling in, but I've realised that a lot of people care, and aren't like those people who were making fun of the homeless man," she said.
"It makes me feel really happy and excited."
Once Tiana reaches her $5000 goal, she has also vowed to cut her hair and donate to Kids with Cancer for wigs. Though she's been growing her hair out for two years solely for this purpose, she said that doing the big chop would be the perfect way to mark the milestone.
For Shepherd, seeing her daughter commit to this has been a humbling experience.
"We pride ourselves to give back in every way we possibly can, and the kids have followed through with that as well, all three of them have such generous souls," she said.
"Initially, I thought it was a fleeting comment, and then it was more and more. She became quite upset at Christmas time because she received so much, and there were so many people out there with nothing, so from there, we said, 'Okay, let's do it!'."
The two plan to walk the city and hand out the packs themselves once they hit their goal, with Tiana hoping to see one person in particular.
"I really, really want to see that man again, so I can give him a survival pack," she said.
To follow Tiana's journey, follow her Facebook page bit.ly/3JPKe8D. To donate to the GoFundMe, visit bit.ly/3DSAE0W.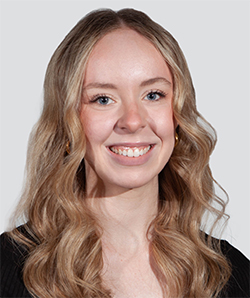 Cassidy Pearce is a news and entertainment journalist with The Western Weekender. A graduate of the University of Technology Sydney, she has previously worked with Good Morning Macarthur and joined the Weekender in 2022.