With work on the Gipps Street Recreation Precinct and Metro Station at Claremont Meadows expected to increase pedestrian and vehicle traffic, worried residents are calling for increased safety measures in the area.
The Gipps Street intersection between Sunflower Drive and Fowler Street is a cause of major concern for residents after one local lost his life there last year.
Linda Danyal's 80-year-old father Tomislav Kolega was walking across the road to go to his home on Fowler Street on the October long weekend last year when he was hit by a car and died.
Previously aware of safety issues with the road before her father's death, Danyal said changes need to be put in place as the area further develops.
"A review of the speed limit on the surrounding roads is needed because cars and trucks fly up the straight road. A review is needed of the lights because cars drive through the red arrow light and the actual timing of the pedestrian lights is still not right as you do not have enough time to cross," she said.
"We have paid the ultimate price losing Dad and the driver also has to live with that guilt forever, which is why we want to do as much as we possibly can to prevent this from happening again to a family or even young kids."
Fellow resident Sonia Myers, who was Kolega's next-door neighbour, said she is "angry" about the situation as she tried to raise her concerns with Council and Transport for NSW over four years ago.
"There needs to be a lot of changes and safety barriers installed because with the metro and park there will be a whole new layer of traffic and pedestrians coming with dogs, children, prams and bicycles all in that vicinity, which is dangerous," she said.
"Tom was totally familiar with those roads and would walk from his house to his daughter's on the other side two to three times a day. This isn't just about him; it is about the whole community, but it never should have happened."
A spokesperson from Transport for NSW said it is working closely with locals and stakeholders to improve conditions for residents using the intersection and for all road users of Gipps Street.
"This includes upgraded signage and changes to the traffic signal timings which we have already begun implementing," the spokesperson said.
"We are currently undertaking further investigations at the intersection which could lead to additional safety measures being developed."
Penrith City Council is also involved to ensure that residents can safely access the 32-hectare recreational site.
"Pedestrian safety is a high priority across the entire road network of the Penrith Local Government Area," a Council spokesperson said.
"Council supports any measures Transport for NSW may implement to achieve greater safety for pedestrians and road users alike."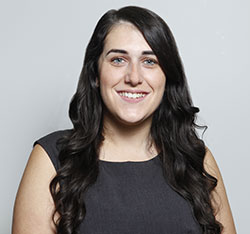 A graduate of Western Sydney University, Emily covers Local, State and Federal politics for the Weekender, as well as crime and general news.