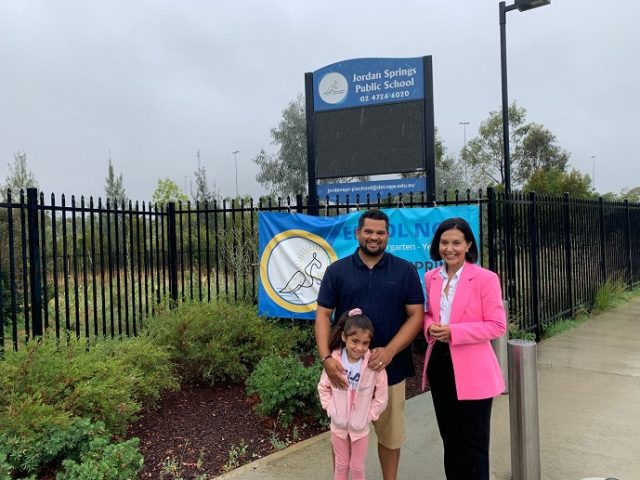 Labor will build a public high school in Jordan Springs if it is successfully elected at the upcoming State Election.
Member for Londonderry Prue Car exclusively revealed to the Weekender this morning that a Minns Government would secure land in the Jordan Springs East precinct, where there is vacant land still available.
Car has remained steadfast in voicing the community's desire for a high school in the area after spending years campaigning for a primary school to be built in the suburb.
"This school will be able to cater for both Jordan Springs and Ropes Crossing communities. Both schools are over capacity, and we have seen the enormous popularity of this primary school at Jordan springs," Car said.
"The missing piece has always been the high school which the current Liberal Government continues to ignore as a requirement. They just keep saying we don't even need it."
With a fully costed budget and proposal, Labor will purchase the land and build the school within four years as a priority project according to Car.
"If Labor gets elected and I am the local member and Minister of Education it will be first order of priority for me to get it happening as we needed it yesterday.
There is amazing education happening at the primary school now so let's get somewhere for these kids to go once they finish Year 6," she said.
"I will be fighting for a high school at Jordan Springs no matter who is in government, no matter who sits on the treasury benches but the choice for the people of Jordan Springs is very clear because if Labor is elected to government, we will build the high school."
Jordan Springs Public School P&C Vice President Ryan Reinker is looking forward to the possibility for his daughter Ayla who is in Year 3.
"For us to have the primary school here was massive because it is so close to home and convenient as my son's day care is next door so it all hassle free," Reinker said.
"This is such a booming suburb which is growing so quickly so having the high school will provide another more convenient option for parents."
The Department of Education previously told the Weekender that students living in Jordan Springs and Jordan Springs East are designated to attend Cranebrook High, a decision which Reinker believes is out of touch.
"I think it's hard for them to understand how many kids are coming in, this year alone the students will jump to over 1,000 and when my daughter started there was only 370 kids in the school," he said.
"The surrounding schools are reaching capacity and are older, so we need to grow with the community but at the moment the government is not seeing that."
The Weekender understands it is anticipated that the school will be a $100 million investment.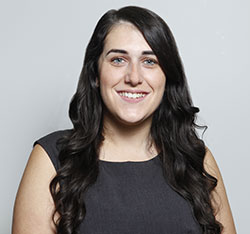 A graduate of Western Sydney University, Emily covers Local, State and Federal politics for the Weekender, as well as crime and general news.