The community has paid tribute to Emu Plains creative and author Susan Oxenham, who passed away late last year.
In a Mayoral Minute at Penrith City Council's Monday night ordinary meeting, Penrith Mayor Tricia Hitchen reflected on Oxenham's journey as an artist.
At just two, Oxenham started to draw and paint after her parents were told she would eventually lose her sight.
This occurred when she was pronounced legally blind at 17-years-old but her artistic ability and prominence continued to grow.
"Susan lived with vision impairment and was an inspiration to many, as she focused on her strengths and created stunning, thought-provoking artwork," Hitchen said.
"In 2016, Susan's exhibition 'Long Sighted at the Library' launched at Penrith City Library and featured a series of 10 artworks representing her journey with macular degeneration."
After having brain surgery in 2019, Oxenham held informal art classes at Nepean Hospital to fill her time connecting with other patients.
Hitchen said Oxenham's personality was as "vibrant as her artworks" after she had the pleasure of meeting her.
"Susan also created annual calendars showcasing her immense talent and her 2022 inspiration calendar was no exception," she said.
"Susan's legacy lives on and I am pleased that Council featured Susan and one of her great pieces on the cover of the 2021 Penrith Disability Snapshot, as she inspired many people living with disability to pursue their passions and encouraged our community members to harness their creative power."
Hitchen concluded by thanking Oxenham for her contributions to the City and sent her condolences to those who knew her.
Knowing of Oxenham's long relationship with the Penrith Regional Gallery, Penrith Performing & Visual Arts Director, Visual Arts, Toby Chapman invited the artist to undertake a long-awaited three-month residency program in 2022.
Oxenham worked with the Lewers Gallery's Heritage Gardener to source plant cuttings which she used in her colourful and textural artworks for the 'Soaking Up the Senses' exhibition.
In addition to her signature cane paintings, the exhibition was a multi-sensory experience including an ambient soundtrack that she created.
Chapman said Oxenham will be remembered as a highly regarded member of the artistic community, as a well as a "fearless advocate" for access and inclusion.
"Her connection to the gallery dates back to its inception, and as one of the inaugural Friends of the Gallery she truly has shaped what is now an iconic cultural space," he said.
"The opportunity to commission work by Susan just last year was a highlight of our program, and a timely acknowledgement of her artistic sensibilities, commitment and of course her undeniably wry humour. She will be deeply missed."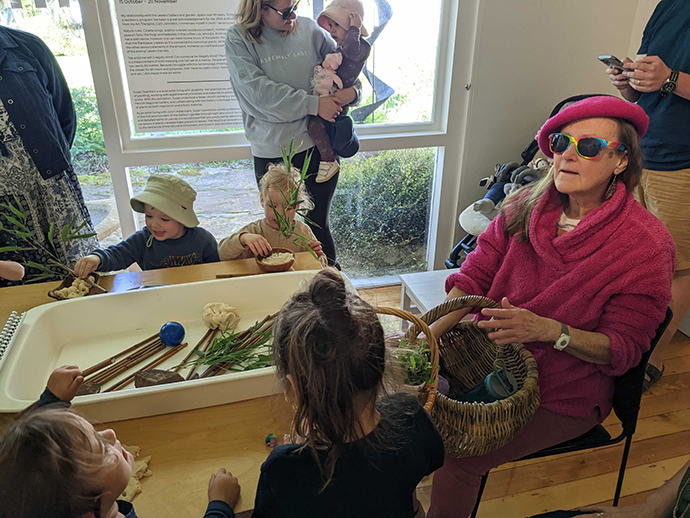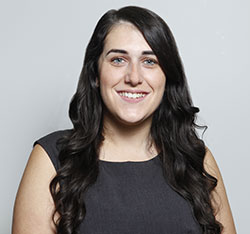 A graduate of Western Sydney University, Emily covers Local, State and Federal politics for the Weekender, as well as crime and general news.