Local residents are being encouraged to attend a fundraising dinner next Thursday, December 8, to celebrate the Australian Women and Children's Research Foundation (OZWAC) merging into The Nepean Foundation.
Over the past 20 years, local charity OZWAC has provided over $1 million in research funding, aiming to improve the health of women and children in the community.
OZWAC confirmed the merger with the Nepean Blue Mountains Education and Medical Research Foundation in August this year, in a move that is set to help them continue to support research and education programs, particularly those run by the Nepean Blue Mountains Local Health District.
Nepean Foundation Chairman Joseph Grassi said that many local Penrith people don't realise the scale of the work being done at Nepean.
"We have doctors and researchers doing work locally that is recognised worldwide in the most prestigious journals of medicine and science. Their work has potential global application," he said.
"The Foundation is backing their efforts in and we call on our local community to consider doing the same."
Next week's fundraising dinner, which will be held at Lakeside Restaurant, will acknowledge the outgoing committee of OZWAC and have attendees hear from special guest speaker Rebecca Griffin.
Ms Griffin marketed to the federal aerospace community for over 20 years, holding positions including the Director of DoD Business Development with the Unisys U.S. Federal Government Group and Director of Aerospace Accounts at Northrop Grumman. Ms Griffin will on the night be speaking to her work with the Astronaut Scholarship Foundation in the U.S.
Tickets to the dinner will be $150, including champagne and canapés on arrival, all drinks and a three-course dinner. For more information, visit bit.ly/3ELTmXL.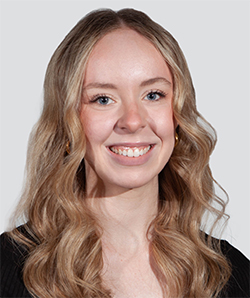 Cassidy Pearce is a news and entertainment journalist with The Western Weekender. A graduate of the University of Technology Sydney, she has previously worked with Good Morning Macarthur and joined the Weekender in 2022.