The International Olympic Committee (IOC) has awarded its Coaches Lifetime Achievement Award 2022 to Myriam Fox-Jerusalmi.
Fox-Jerusalmi is the mother of local Olympic champion Jessica Fox and her paddling sister Noemie, and is one of the most respected slalom coaches in the world.
She has been coaching for 25 years, leading her athletes to 12 world titles and four Olympic medals. She helped to bring women's canoe slalom to the Olympic programme and helped achieve gender equality in her sport.
Fox-Jerusalmi represented France at two Olympic Games in the canoe slalom K1 event – Barcelona 1992 and Atlanta 1996 – winning bronze at the latter. Since then, she has gone on to establish a successful coaching career in canoe slalom.
"I was very surprised first, and very honoured, to have been recognised internationally for my career as a coach," she said.
"As a coach, I am passionate about our sport and wanting to help our athletes reach their potential. This award is very special as it acknowledges my contribution in high level sport as a female coach for so many years, but it also puts canoeing and Australia in the international Olympic spotlight.
"I'd like to thank all who have supported me in my career as a coach; this award is the pinnacle of sport achievement for coaches and I'm extremely proud."
Proud daughter Jessica paid tribute to her mentor.
"Myriam is one of the few female coaches practising in Australia and around the world in canoe slalom, and she has always been a strong advocate for female athletes, gender equality, and the importance of developing good humans before athletes," Fox said.
"As one of her athletes (and as her daughter too!), I'm so proud to see her receive this award and be recognised in this way".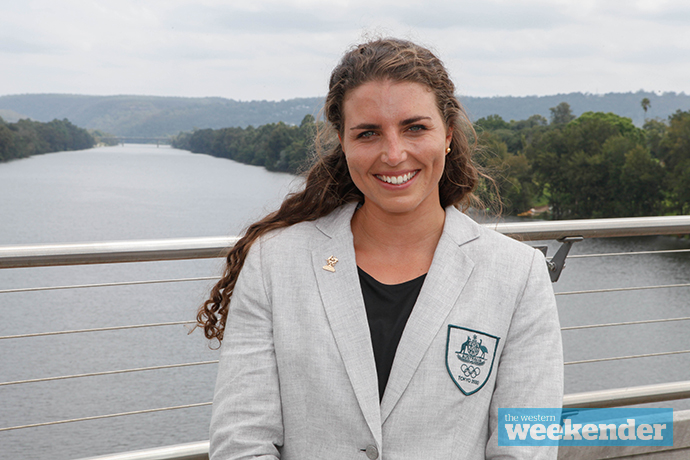 Also winning the award this year was Great Britain's Malcolm Brown, recognised for his worth in triathlon.