A long-standing business in the Penrith community will say goodbye next year after nearly three decades in the area.
The building where Nepean Classic Cars sits is set to be replaced with a yoga and pilates studio if approved by Penrith City Council.
Owner Norman Baxter took over the business in 2014 and runs Nepean Classic, Muscle and Custom Cars with his partner Carolynne Male.
Specialising in mechanical and restoration work for vintage and muscle cars, the business has been requested to move out of its existing space at Unit 6, 123 Coreen Avenue, Penrith.
"We have loyal customers coming from all over, but the freehold was sold, and the new owners want to move into the building," Mr Baxter said.
"We will still be offering our services and we are looking to relocate in the Sydney area closer to where we live but there is some sadness that will come with the move as this business has been iconic to the Penrith area."
Required to be out by the end of February 2023, a Development Application (DA) has been lodged to Council for works amounting to $129,000 for the new venture. The subject site which will encompass Units 6 and 7 will be changed to a recreational indoor facility which is allowed with consent under the Penrith Local Environmental Plan 2010.
Internal sections of the building will be demolished but the existing building will maintain its form and structure. New toilet and shower facilities, along with a sauna will be constructed.
If approved, the facility will operate Monday to Friday with different hours ranging from 5.30am to 8.30pm. It will be open 7am to 10am on Saturdays and closed on Sundays. Eight exclusive car spaces will be made available for the unit.
The DA is currently being assessed.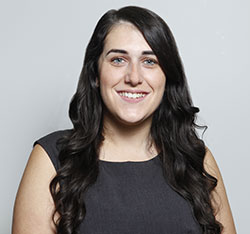 A graduate of Western Sydney University, Emily covers Local, State and Federal politics for the Weekender, as well as crime and general news.