The community came together in force at Grace West Anglican Church in Glenmore Park earlier today to farewell former NSW Police Commissioner Anthony "Tony" Lauer.
Born in Newcastle on December 19, 1935, Mr Lauer moved to Springwood at the beginning of the Second World War, before calling Kingswood, Emu Plains, Castlereagh, and Glenmore Park home.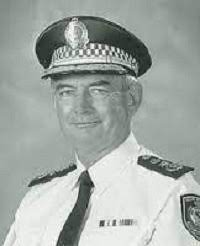 Suffering from the terminal disorder Pulmonary Arterial Hypertension, Mr Lauer passed away peacefully at home with family on November 30 at age 86.
Married 67 years to his wife Joy, who passed away in April, Mr Lauer loved his four children, Tony, Debbie, Rodney and Tanya, along with his 15 grandchildren and 18 great grandchildren.
Living for his family, Mr Lauer's daughter Debbie Thornhill told the Weekender that he had a passion for the police force.
"His mother wouldn't let him have a motorbike, so he joined the police on the bikes at Penrith in 1955 and it became his life," Ms Thornhill said.
"He improved himself by going to university for Criminology as a mature age student and studied with the FBI in Virginia, USA because he always believed that you never stop learning and bettering yourself."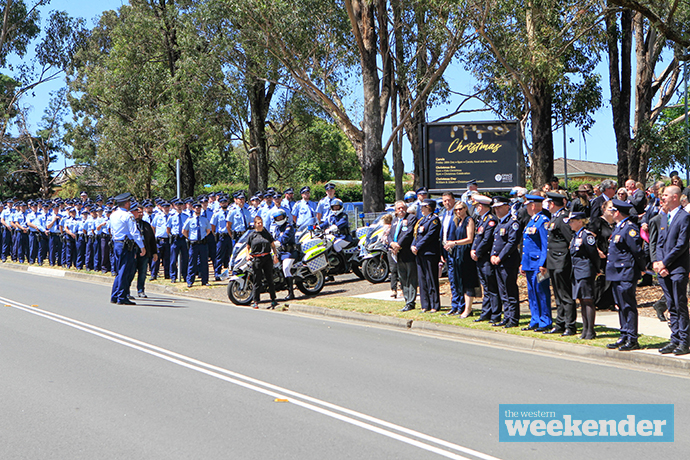 The Police Commissioner of NSW from 1991 to 1996, Mr Lauer was a Life Member and former President of the Police Association of NSW, a former board member and Chairman of the Police Bank, and a former Grand Master of the NSW/ACT Masonic Lodge.
He belonged to both the Blue Liners and Ulysses Bike Groups and enjoyed learning about history and reading.
While he will be greatly missed, Ms Thornhill said her father would want to be remembered for his achievements during his 41 years of service.
"He would want to be remembered for changing standards for the police officers and their families. Listening to others and acting appropriately," she said.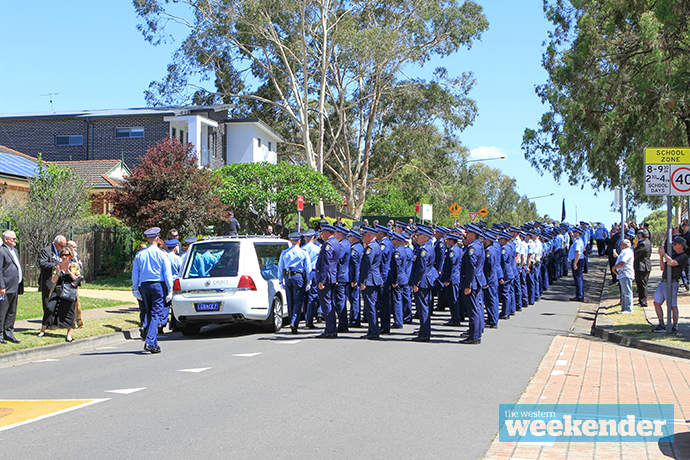 "He believed everyone should always aim high in life no matter what humble beginnings you come from as he did by example. He was a doer and a leader of his generation."
NSW Police Commissioner Karen Webb attended the service and a procession of police vehicles formed afterwards to honour him.
Penrith Mayor Tricia Hitchen paid her respects during Monday's Council meeting noting "he made his mark as a strong leader and a dedicated mentor".
"I had the privilege of knowing Tony through my time in the NSW Police force, and I can wholeheartedly say that he was a gentleman who changed lives for the better," Cr Hitchen said.
"Tony always found time to visit police stations across NSW, to check in on the welfare of his staff and their family members.
On behalf of Council and my councillor colleagues, I'd like to express my condolences to Tony's family, friends, and the extended NSW Police force."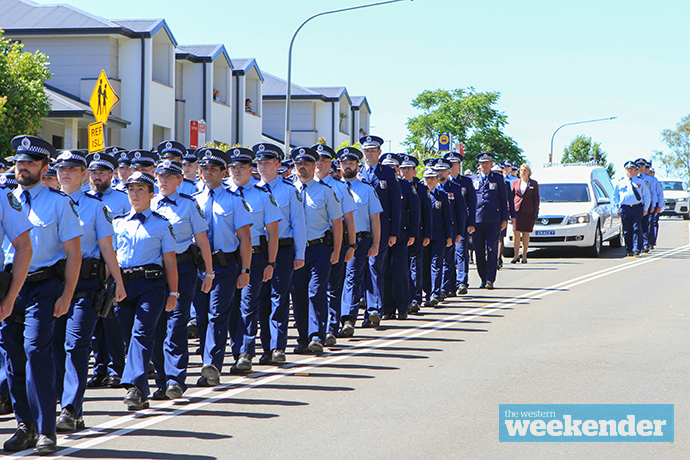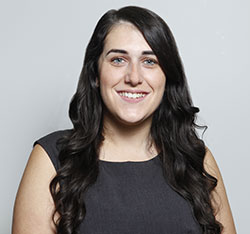 A graduate of Western Sydney University, Emily covers Local, State and Federal politics for the Weekender, as well as crime and general news.