Police are appealing for public assistance to locate a man missing from St Marys.
Samantha De Silva, aged 53, was last seen at St Marys about 6pm yesterday, Tuesday, December 20.
After family members could not get in touch with him, officers from Nepean Police Area Command were notified and commenced inquiries to locate him.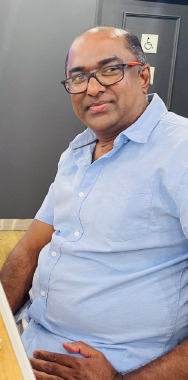 Family and police hold serious concerns for his welfare.
Samantha is described as being of Indian Sub-Continental appearance, 180 to 185cm tall, of medium to large build, with black hair and dark brown eyes.
He is known to reside in Greta, near Cessnock and frequents Blacktown, Woodcroft and Blackett areas.
Officers believe he may be traveling to Canberra via train.
Anyone with information about Samantha's whereabouts is urged to contact Crime Stoppers on 1800 333 000.