Despite being the fifth most common cancer diagnosed in Australia, lung cancer is the leading cause of cancer deaths, and is in the top four leading causes of death in Australia for both males and females.
This Lung Cancer Awareness Month, experts are calling out for people to learn the symptoms of the illness, to allow for early intervention.
According to Medical Oncology Staff Specialist for the Nepean Cancer and Wellness Centre at Nepean Hospital, Dr Pei Ding, this lack of awareness is the root of the high death rates.
"People are not aware of lung cancer, so it's usually diagnosed really late, in Stage 4, when the cancer has spread, and it cannot be cured anymore," she said.
"If people can be more aware of the symptoms and get help early, more lives can be saved."
Unlike other cancers, lung cancer has no screening process currently available in Australia.
"It's a work in progress. People are now starting to understand how deadly and common lung cancer is, but it's very underfunded compared to other cancers, like breast cancer, so the research in this area is less," she said.
It's because of this that it's more important than ever to keep an eye out for symptoms.
"Specifically for lung cancer, a cough is quite common, breathlessness that can't be explained by anything else, new pain that doesn't go away, weight loss, and coughing up blood," she said.
These symptoms should be particularly front of mind for high-risk patients.
"Age and smoking are the two main risk factors for lung cancer. Family history of cancer, not that much, but if you do have a family history of cancer, people do have a higher risk of getting cancer, though it may not be lung cancer," she said.
"Other risks include exposure to contamination or air pollution, working in an area where there's a lot of smoke, be it in a factory setting or even being a housewife who does a lot of gas cooking and is exposed to fumes. Exposure to asbestos is also a risk factor for lung cancer."
It's because of these other risk factors that lung cancer cannot always be directly associated with smoking.
"We know that one in three lung cancer patients have never smoked in their life, so even if you've never smoked and you have a cough that doesn't go away, you could still have lung cancer, and you should still get it checked out," she said.
As for what you should do if you come across these symptoms, Dr Ding recommends heading straight to your GP.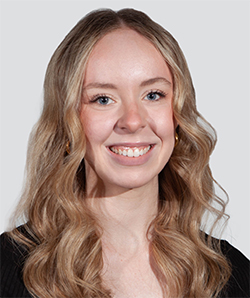 Cassidy Pearce is a news and entertainment journalist with The Western Weekender. A graduate of the University of Technology Sydney, she has previously worked with Good Morning Macarthur and joined the Weekender in 2022.