Does Bathurst suffer from the middle child syndrome? You know the feeling – over-shadowed by the media and tourism attention that seems to be directed towards fellow central west sibling Orange, or the attention Mudgee is attracting?
In a way I believe it does and that's probably, partly our fault. I have friends that have made the Bathurst region home and they often talk up many diverse and interesting reasons for me to visit and write a story, because as they protested, "there's more to Bathurst than bloody Mount Panorama you know!".
Being a persuasively easy drive from many surrounding big cities it made complete sense that I venture over the mountains to see if I too had not given Bathurst a fair go as a holiday destination.
Not knowing a great deal about Australia's oldest inland city, I thought it best that I engage the services of someone who did, and Bathurst Tours (www.bathursttours.com.au) had been recommended as the perfect provider of a diverse range of experiences that would give me the ultimate complete overview.
When hosting my travel shows I have dealt with many touring companies of varying styles and on most occasions have found them to be well connected to their product, knowledgeable on the subject matter and for me the most important element, engaging and fun to be with. Bathurst Tours certainly ticked all the boxes and even though they are a fairly young operation the passion and knowledge that exuded for their region was contagious.
An extension of Bathurst Community Transport has blossomed into the current venture Bathurst Tours and Kathryn, Domino and the team certainly have embraced the diversification of the business. From what I experienced it seems like it as a natural progression.
I was blessed to participate in a few of their offerings and each tour was not only an insight into a different slice of the Bathurst persona, but also an opportunity to discover its many hidden gems and delightfully rich history.
Wine and more
Yes, we all know about those above-mentioned siblings and yes with good reason. Bathurst however has some special vineyards of its own in the region and the best way to enjoy a tasting without the fear of blowing the bag is with Bathurst Tours.
Not only does it visit some of the area's wineries, Bathurst is like many locations around the country embracing the art of distilling and part of our adventure included a very educational and palate pleasing visit to Bathurst Grange Distillery where some pleasing gins and whiskies are being procured.
Our tasting and luncheon platter escapade at Vale Creek Wines was not only a taste sensation, our host and owner of the property Gerard Woods was such an engaging host that I really could have spent more time there.
A man with a background in the Sydney corporate world combined with a first-grade rugby union past oozed likeability and you can tell that he is right at home with his piece of Terra Firma and his Italian style variables. One not to be missed.
Garden delights
Garden tours might not be on the top of many lists but a private tour of the majestic Mayfield Gardens is a definite must do. This parcel of Bathurst country is really something to behold and when you visit with the team you get into some of the hidden treasures that the general public never get to see and if I was more of a green thumb or an aficionado of the plant world I could express myself more succinctly here. I will just say flora lover or not, you will be appreciative of a visit here.
History galore
Being the oldest inland city in the country it's only natural that it encompasses an abundance of historical brilliance, and luckily for lovers of historic architecture Bathurst has embraced and preserved much of theirs.
With our driver and guide and his amazing knowledge of the area, buildings and general history, it was a feast for the mind and the eyes alike. Such a terrific experience and one that will give an understanding of the rich history that embodies the city. A standout for me was Abercrombie House.
Stay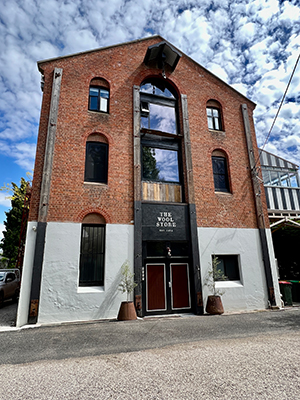 There are an abundance of accommodation choices available in the Bathurst region, ranging from easy going pub rooms to farm stays, motels and more.
But if you feel the urge to spoil yourself in 5-star style while experiencing Aussie history and New York vibes then The Wool Store (pictured left) is certainly one to consider.
Originally built in 1875 The Wool Store has been transformed into breathtaking 5-star New York style industrial feel accommodation house that oozes cool and comfort. Third generation sheep farmer Hamish Keith and his wife Mez have created a real slice of brilliance here and with pure determination and hard work the results are that which I would personally love you to experience.
There is a four-bedroom penthouse and loft, five apartments – a mix of one and two-bedroom units and studios, so you will definitely find one to suit your needs.
Getting there
Just ove three hours from Sydney, Canberra and Wollongong and a little over two from Penrith, it really should be a location that you give a little extra thought to.
A weekend stay sounds perfect. A midweek stay even more appealing as accommodation rates are always more alluring and Bathurst Tours can get access to many operators any day of the week.
Next time you are thinking about the Central West, make sure you give Bathurst a little love too.
It is indeed more than the location of a famous car race.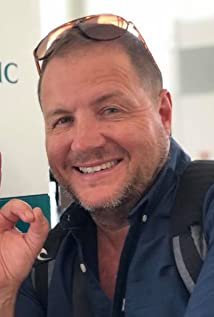 Scott McRae is an accomplished actor, entertainer and travel writer. Scott is 'The Travelling Guy'.