A local book club was started to connect people passionate about reading but its new chapter has seen it grow into a community full of friends.
The Western Weekender covered the Penrith Book Club a few weeks after it formed in 2019 and three years later it has just reached the milestone of 500 members.
Leanne Torres, who founded the group for "selfish reasons", said she never could have predicted what was to come.
"I had recently moved to the area so didn't know anyone and was struggling to pick up a book so thought having other people reading might help me," Ms Torres said.
"If you had told me that it would have grown to this I would have laughed. I am so humbled by it and proud of everybody involved."
A well-oiled machine, the group now has a team that helps coordinate it and its events.
"Since starting we've continued to meet up every six weeks and we do trivia, a discussion, and prizes but we even have guest authors attending every now and then to profile their books," she said.
"We changed venues to Panthers because of our size, we sometimes do outings like see the movie version of books, have Christmas parties and we have even had three book club babies born."
Member Pru Marshall, who helps run the club, joined while on maternity leave at the start of 2020 as a way to get out of the house but has stayed for the sense of community.
"We are all somewhat introverted and like to stay home and read our books but to discuss the books and hear other people's opinions makes you gain knowledge and create friendships with like minded people," Ms Marshall said.
"We had a few members who were interested in science fiction, so they have started a little side group that meets separately so that everyone's tastes are catered to."
Since beginning in July 2019, the literature lovers have read 51 books or 18,340 pages and have no plans to stop.
With a diverse collection of people that share stories and their own life experiences together, Ms Marshall said anyone is welcome to join, even if you aren't a book worm.
"There are members of all ages, and we are at various stages of life so if someone is interested in reading or used to love it and wants to get into it again, they should join," she said.
"You don't even have to read the books to come along and just be a part of it but there will be spoilers!"
For more information, visit Penrith Book Club on Facebook.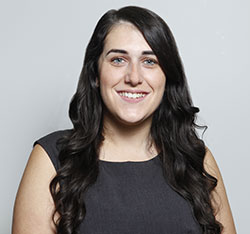 A graduate of Western Sydney University, Emily covers Local, State and Federal politics for the Weekender, as well as crime and general news.