Members of the Penrith community came together this morning to pay tribute to those who have lost their lives in war and conflict.
City of Penrith RSL Sub-Branch held its first full Remembrance Day service at Memory Park since 2019, led by John Felton – the Sub-Branch Wellbeing Officer.
With no restrictions on attendance, the service was joined by veterans, dignitaries, and members of the community alike, who all came together to pay tribute.
Guest speaker Captain Victor Pilicic CSC RAN delivered the commemorative Remembrance Day address, in which he spoke to the significance of the uniforms that service personnel wear, and the responsibility that comes along with it, as everyone remembered those who made the ultimate sacrifice in service to our nation.
"More than 100,000 names now appear on the Australian War Memorial's Roll of Honour," he said.
"We remember them, we remember their sacrifice, and we remember that they did not die in vain."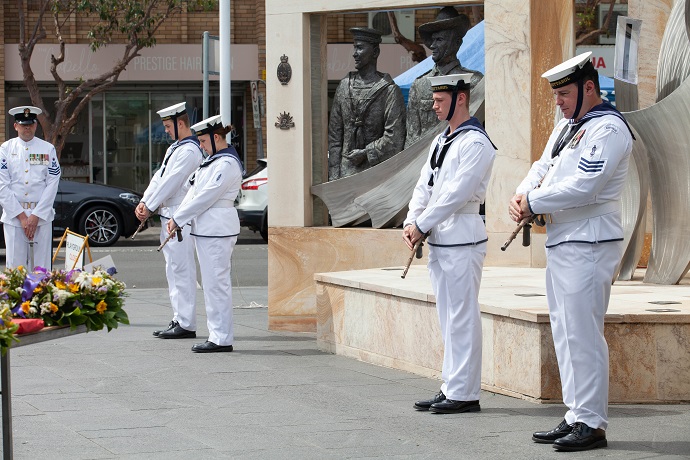 Following the recital of the poem 'In Flanders Fields' by Commander David Hellier RAN, and a Prayer for Peace by Chaplain Tevita Vula RAN, floral tributes were laid by Penrith RSL Sub-Branch President Brian Cartwright.
Representatives from organisations and community groups such as Penrith RSL Auxiliary, Penrith Valley Chamber of Commerce, Nepean Blue Mountains Naval Association, and the National Servicemen's Association's Nepean Sub-Branch then followed to pay tribute.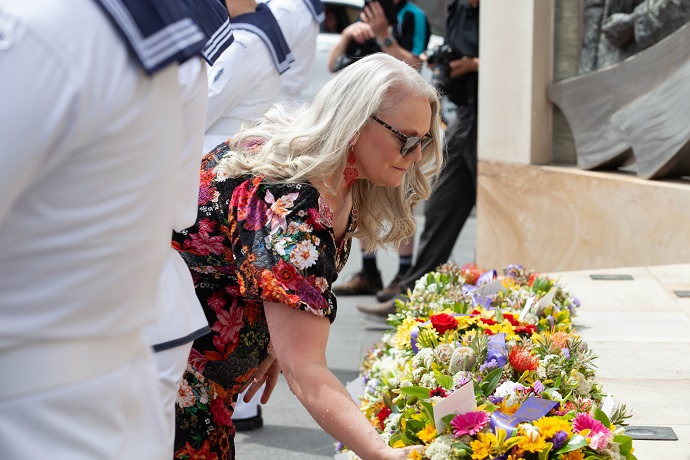 The Australian National Anthem was also sung by a student from Winmalee High School.
Mr Cartwright said that he was glad to see the attendance of the commemorative service back to pre-COVID numbers.
"Today was one of those things where we weren't sure how many people were going to turn up, being a Friday and not a public holiday, but you've just got to take a chance," he said.
"It was a good turnout; it was really nice to see."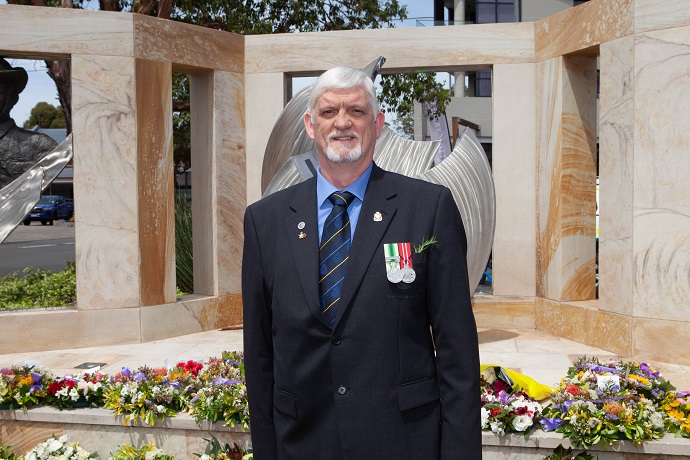 Outside of the service, the Penrith community continued to pay their respects, with musicians from High Street Music playing the 'Last Post' out the front of the store, and a commemorative service held by the St Marys RSL Sub-Branch, honouring the 100-year-old war memorial pavilion in Victoria Park.
With events now back to full capacity, Mr Cartwright is now looking to 2023, eager to see the local community continuing to support the Penrith RSL Sub-Branch in its future services.
"We're already preparing for next year's ANZAC services," he said.
"We'll bring back the ANZAC Sunday march, and it will be the first time in five years that we've actually had the ANZAC Sunday service, so we're looking forward to that, and we're hoping the community will come out and support it."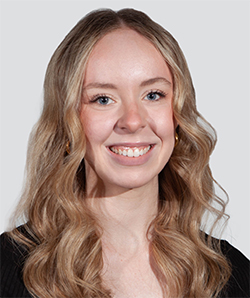 Cassidy Pearce is a news and entertainment journalist with The Western Weekender. A graduate of the University of Technology Sydney, she has previously worked with Good Morning Macarthur and joined the Weekender in 2022.