A man-made beach or golf course could be on the cards as Penrith City Councillors assist the State Government with what the future of the Penrith Lakes Scheme should look like.
On September 19, Councillors were informed that the Department of Planning and Environment (DPE) is seeking to develop a vision and master plan for Penrith Lakes that can inform future land uses and be used to direct a more detailed parkland master plan.
At the most recent Ordinary Meeting, Councillors Robin Cook and Ross Fowler were nominated and elected to be representatives for an Executive Committee for the project.
After the former quarries were used for decades, it has been understood by the community that the area would form a diverse open space parkland, including waterway facilities around the lakes, with pedestrian and cycle links from Penrith.
A spokesperson from the DPE, said they are committed to making the location which is owned by the NSW Government a destination to work, visit and enjoy.
"We have started work on a shared vision for the future use of the site, which includes the development of a master plan featuring new tourism, recreation, and job opportunities for the people of western Sydney," the spokesperson told the Weekender.
"In the meantime, rehabilitating the land, building necessary infrastructure, and filling the lakes with water is underway."
Cr Cook said she is pleased to be endorsed by her Councillor colleagues and will work to ensure that the best interests for the city are communicated to the Government and other relevant agencies that are involved.
"As our Council has been placed over the past years in an advocacy role rather than collaborative one regarding the planning of the future of Penrith Lakes, this is an important opportunity for the local community to have a voice and input," she said.
"As the Lakes are situated near our iconic Nepean River and at the base of the World Heritage listed Blue Mountains, careful planning is needed to ensure the preservation of the environmental health of the area and the delivery, as originally promised to our community, of parkland and recreation areas that are accessible to the public."
The options are endless for the land, but the final outcome needs to both financially and environmentally sustainable according to Cr Fowler.
"In terms of what should be developed we have heard of things like a Bondi beach set up, a golf course or sailing on the main lake which could all be viable, plus there are heritage, wildlife and Aboriginal aspects which are important to maintain," he said.
"Our role will be to put input from Council to make sure the development has benefits for the whole of Penrith but there also needs to be some income there to alleviate the cost on the public purse when it comes to maintaining the whole area."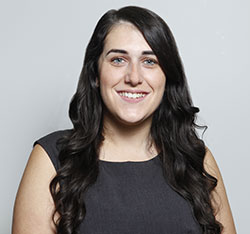 A graduate of Western Sydney University, Emily covers Local, State and Federal politics for the Weekender, as well as crime and general news.