As fox numbers continue to rise in the Mulgoa area, residents are being encouraged to learn how to manage their impacts to protect the environment and their animals.
A fox and deer workshop will be run by Mulgoa Vertebrate Pest Group at Mulgoa Hall on Wednesday, November 9 from 9.45am to 2.30pm.
Brian Kirkman from Overwatch Environmental, who is helping support the program, said it is necessary as fox attacks are becoming more aggressive.
"We are getting a lot of fox sightings and they are getting worse with targeting people's pets, livestock and even native wildlife such as kangaroos along Mulgoa Creek," Mr Kirkman said.
"The Mulgoa Vertebrate Pest Group is funded and assisted by Local Land Services to train landowners in detecting foxes, trapping them and removing them from their properties."
Mr Kirkman said anyone who wants to gain the knowledge and skills to be better equipped to deal with the animals is welcome to attend.
"A trapping expert Mark Lamb will be present, and I will be there to assist on the day with the loan of traps or camera equipment so people can take an active part in solving the problem," he said.
"Anyone who has a concern should attend and we have had foxes on residential blocks at the back of Glenmore Park so they don't discriminate."
Dealing with deers will also be covered within the workshop.
For more information, call Brian on 0412 454 634 or to RSVP, visit www.bit.ly/3McJSrw.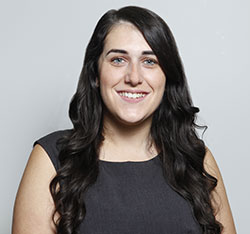 A graduate of Western Sydney University, Emily covers Local, State and Federal politics for the Weekender, as well as crime and general news.