Remembrance Day will be commemorated across the city on Friday, November 11 with Penrith and St Marys to fall silent.
Victoria Park to host St Marys service
The community is invited to a special Remembrance Day service in St Marys on Friday, November 11.
The commemoration to pay respects to soldiers who made the ultimate sacrifice will also honour the 100-year-old war memorial pavilion in Victoria Park.
St Marys Sub-Branch Vice President Cyril Law said the service, which will run from 10am to 11.15am, will incorporate the white stone rotunda.
"The public is welcome to attend, and we will have around five local schools there," Mr Law said.
"There will be a short march down the length of the park to the cenotaph and then the service will commence. St Marys Historical Society will also have a stall and display in the park."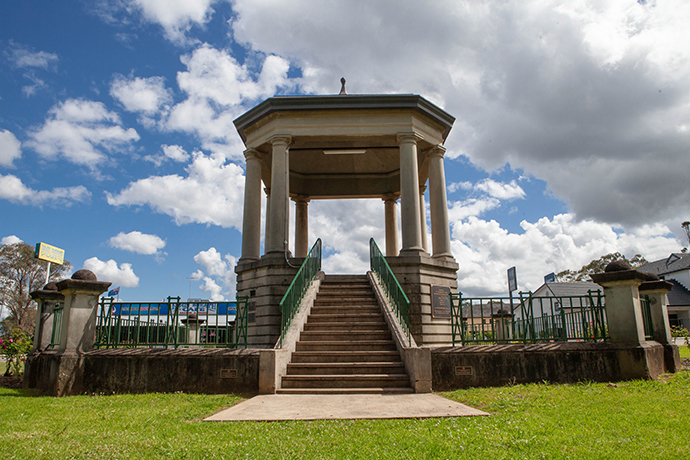 Mr Law also uses the day to reflect on his own service in the Citizen Military Forces or the Australian Reserve Army, which he joined in 1963 at 17-years-old.
"My father had served in the Second World War, and he had to sign my enlistment documentation because of my age," he said.
"I played drums in the city band when we lived in Ballina, and I wanted to continue that so I joined the University of New South Wales Regiment for the brass band."
He would spend the next 20 years serving in bands before moving to the clerical stream.
"I did six years in the brass band then I transferred to pipes and drums in the 17th Battalion at Pymble then went to the 2/17th Battalion," he said.
"After 20 years I moved and was a company clerk, orderly room sergeant and ended in the pay corps when I retired at 65."
Balancing his service and civilian life, Mr Law considers himself lucky to be able to experience what he did while remaining safe.
"I did get conscripted for Vietnam, but they gave me the option of doing my two years or I could stay in the reserves and do a minimum of five years which I chose," he said.
"I played overseas in places like Jakarta and Singapore which are places I never would have gotten to if I wasn't in the band, but I was one of the lucky ones that never had to go into that live fire war zone."
Now focusing his attention to the Sub-Branch, the 77-year-old said the community has been shaped from the country's military history.
"If hundreds of thousands were not killed in past battles the way our country operates and even how our society looks from immigration which was necessary would be different," he said.
Generational shift obvious at Penrith
Both current serving personnel and veterans will pause at the 11th hour, on the 11th day of the 11th month to reflect and remember their fallen comrades.
City of Penrith RSL Sub-Branch member Jeff Townsend had this own near-death experience after he was conscripted for military service in 1969 at age 20.
"I was in Vietnam for 10 months but while I was driving an armoured personnel carrier, I hit a mine so was taken back to Australia," Mr Townsend said.
"My jaw was knocked around, I had a few shrapnel wounds and I had to spend seven months in hospital, but I don't regret one moment of National Service."
If he wasn't discharged for being medically unfit, the now 73-year-old said he would have continued serving in the Army.
"I felt very lucky that my injuries were minimal in comparison because three others in my ward were all amputees," he said.
"If I hadn't been blown up, I probably would have stayed in the Army. I loved it and the mateship is unbelievable."
Now finding that camaraderie within the Sub-Branch, Mr Townsend uses Remembrance Day to commemorate the service of those who came before him.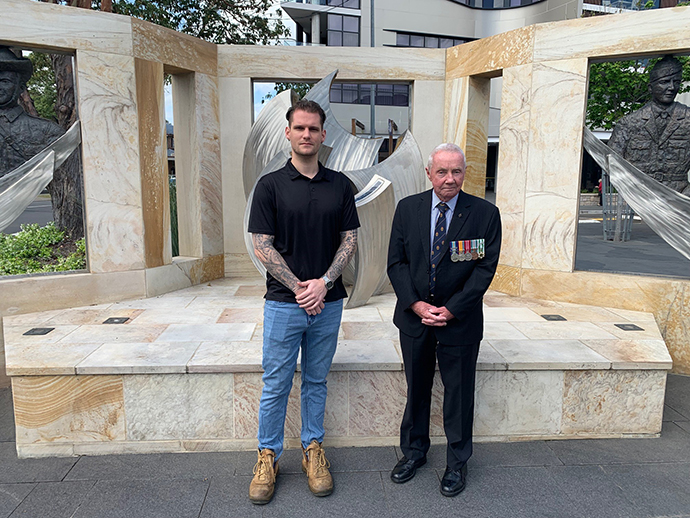 "On Remembrance and ANZAC Day, plus in other moments I often think of the two blokes that died in Vietnam with me and then the two more we lost in hospital," he said.
"My grandfather fought in the First World War; my father fought in the British Army in the Second World War and my father-in-law served so I think of them and all the men who made sacrifices over the years."
A fellow member of the Sub-Branch, Stewart Cartwright joined the Royal Australian Airforce in 2010.
After serving as a Corporal Communications Technician, he retired after nine years' service before becoming a full-time reservist.
For the 31-year-old, Remembrance Day is a chance to learn from the older veterans.
"I didn't get to experience the culture that these fellas experienced during my time, but I think it is so important to see how they operate and acknowledge the history behind them," Mr Cartwright said.
"I haven't suffered anywhere near as much as these guys and I think the younger generation need to be involved to support them and listen to their stories."
A Remembrance Day service will take place in Penrith on Friday at Memory Park from 10.30am to 11.10am.
"Penrith has always had good community support for the ADF, and I think that is because we are surrounded by bases at Glenbrook, Orchard Hills and Richmond," Mr Cartwright said.
Nation's capital hosts first full service since 2019
The Australian War Memorial will commemorate Remembrance Day 2022 without social restrictions for the first time since 2019.
The National Ceremony will be held on Friday, commencing at 10.45am in the Memorial's Captain Reg Saunders Courtyard.
The Remembrance Day National Ceremony will be broadcast live on ABC television, and will be available for viewing on ABC iView, as well as being live-streamed on the Memorial's Facebook page.
Memorial Director Matt Anderson said that if people are not able to attend the ceremony, they are encouraged to commemorate by watching the broadcast and taking time to reflect.
"The Memorial invites all Australians, wherever they are across the nation, to commemorate with us at 11am on November 11 by pausing for one minute's silence," Mr Anderson said.
"As a mark of respect, it's important we observe one minute's silence and remember those who have died or suffered."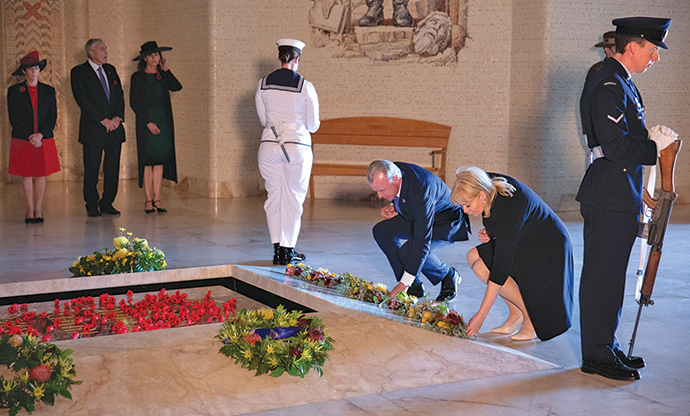 The 2022 Remembrance Day National Ceremony will feature traditional elements including one minute's silence at 11am, the laying of wreaths by invited dignitaries, and a Commemorative Address.
On the afternoon of Remembrance Day, a Last Post Ceremony will take place at 4.45pm. As is tradition, on November 11 the eulogy for the Unknown Australian Soldier will be read and live-streamed on the Memorial's Facebook and YouTube webpages.
The Australian War Memorial will be closed to visitors the morning of Remembrance Day and will open to the public at 1pm. Free tickets are required to visit the galleries.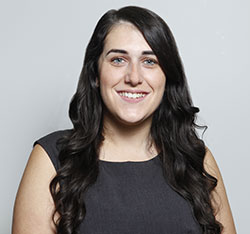 A graduate of Western Sydney University, Emily covers Local, State and Federal politics for the Weekender, as well as crime and general news.