Members of the Penrith City Archers are hitting the mark when it comes to their unique sport.
Two sharp shooters from the club in Werrington recently won their divisions in Archery Australia National Tournaments.
Emily Griffiths picked up a bow at age 11 after always having an interest in archery but the now 13-year-old has only been shooting consistently for a year due to COVID and floods disrupting her training.
"Ever since I was little, I liked bows and wanted to do archery so once I was older and stronger, I decided to give it a try," she said.
"It takes a lot of focus, but it is fun, and I had to get my head around the fact that it is OK if I miss. After that I kept practicing and got better."
Despite experiencing an equipment failure at the National Youth Competition in Erina, Emily managed to score 1432/1620 over two days to win the Under 14's Girls Compound division but as any good athlete does, she is already looking to improve.
"I get nervous but take it as a learning experience and I bounce off the energy of the people shooting around me," she said.
"My coach Roy Fratini has helped me a lot and I am hoping to improve my sight to get better scores. I would like to one day get into the New South Wales team."
On the other end of the spectrum, Kevin Girard has been doing archery for 18 years and is just as passionate. The 68-year-old struck gold, and silver in the Over 60's Men's Longbow division during the two-day National Target Championships in Queensland.
"You shoot between 30 or 36 arrows at each distance depending on whether it is the long or short course, and the distances also vary between 50, 40, 30 or 20 metres away depending," he said.
"In the official practice I gave one of my competitors some tips and during the first day he ended up beating me by 25 points."
While winning is the aim for competitions, Girard prizes the benefits the sport provides over medals and encourages everyone to try it out.
"I started doing archery with my daughter as it is a very family orientated community and after I was diagnosed with cancer in 2009, I used it to keep my mind and body active," he said.
"It is a fun sport for all ages which allows people to entertain themselves, while maintaining their health and fitness."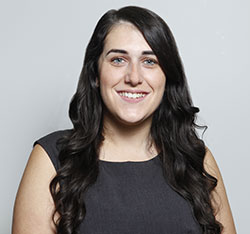 A graduate of Western Sydney University, Emily covers Local, State and Federal politics for the Weekender, as well as crime and general news.