With last year's droughts meaning many were unable to get their hands on a real Christmas tree, demand is well and truly up for the festive season this year. However, with supply down again, it's more important than ever to be first in line.
Glenmore Christmas Tree Farm was one local seller who was forced to close last year due to the droughts. As a result, it was no surprise owner Mark Ford was concerned about this year's forecast.
"Last time I was interviewed by you guys and a photographer came to the property, I was showing trees that were dead by virtue of drought, and now of course what you're hearing is true, that even though there was already a shortage, the shortage is made worse because of the rain," he said.
Like many, Mr Ford says that his farm has been impacted by the onset of rain and floods throughout this year.
"We've lost a lot of trees, as a result of too much water," he said.
"We planted about 1000, but with all the trees we've lost in this crop, we're down to probably 300."
However, he notes that he's excited to be open again in some capacity, hoping to see many families out bright and early.
"I expect that we'll probably sell out on the first day that we're open," he said.
"I think most of the people who will come early will be customers that we've had in the past, and of course everyone is hearing about the shortage, so there aren't many places around where they're going to be able to get them, so if you're not early this year, you're going to miss out!"
Glenmore Christmas Tree Farm will be opening at 9am on Saturday, December 3, selling trees for $100.
Emu Plains Lions will also again be selling trees, in what President Cheryl Devine said is her favourite fundraiser of the year.
"It's really good fun, because the families all come, and grandparents come, and they all pick out their trees, it's very rewarding," she said.
The Club will be selling 100 trees from Oberon on Saturday, December 3 at Lions Park in Emu Plains. Trees will be $45 each, with the proceeds going to Ronald McDonald House.
"When we arrive there to set up, there are already usually a dozen people in the line waiting to get their Christmas tree. Last year, we sold 93 trees in 45 minutes," she said.
"We're hoping that they go quick again this year – it's first in best dressed!"
Real Christmas trees can also be purchased from Christmas World Penrith from Saturday, November 26, with prices starting at $90.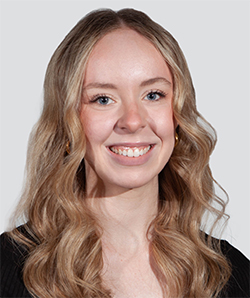 Cassidy Pearce is a news and entertainment journalist with The Western Weekender. A graduate of the University of Technology Sydney, she has previously worked with Good Morning Macarthur and joined the Weekender in 2022.