Since being inspired to pursue barbequing as a hobby on a trip to the United States, Emu Plains local Lukas Armstrong has become one of Australia's best, and will be heading back to Texas next week as a competitor, taking on the World Food Championship finals.
Mr Armstrong has been competing in up to 20 barbeque competitions a year since he first started in 2015, producing delicious food from pork ribs and brisket time and time again.
He qualified for the World Food Championship finals earlier this year in Melbourne, but he admits that it wasn't an easy ride.
"I did Sydney and Melbourne World Foods, and in Sydney I came second," he said.
"The main thing with World Food Championship is, you've got to nail your brief. In Sydney, I didn't really nail my brief, so I learned a good lesson there, and went to Melbourne with a better idea, and nailed it all."
The competition finals are taking place from Wednesday, November 9 in Dallas, Texas.
"I'm excited to be going back to the US. I love the US, Texas is the barbeque mecca, and I've got a lot of friends over there," he said.
"To be able to cook barbeque in Dallas is really cool."
With Mr Armstrong soon heading over with his team to tackle brisket, ribs and chicken, he assures that they're one to watch.
"I think between us, we should have a really good chance of doing well," he said.
"It's a lot of money to go and do it, so if I'm going to go and do it, I'm going to put my best foot forward, and try my best to win."
But, it's back home that Mr Armstrong is most excited about taking barbequing on board.
"I remember in the early 2000s, there was nothing. But, now you look at it, and I call Penrith the burger capital of Australia, because you throw a rock and you can hit a good burger shop in Penrith, and there's so much good barbeque," he said.
"Wes from Bovine and Swine and Brisket Boys is my barbeque idol, he's taught me a lot over the years, and he's such a great person. There are probably four barbeque shops around Penrith, all the local butchers are also getting involved in it, which is good."
With an already big and growing barbeque following in Penrith, Mr Armstrong said there's loads of local talent that he'd like to see put to the test.
"It'd be good to have a comp in Penrith, a local barbeque comp," he said.
"We've got plenty of areas where we could do one around here, that's for sure!"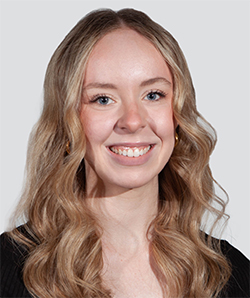 Cassidy Pearce is a news and entertainment journalist with The Western Weekender. A graduate of the University of Technology Sydney, she has previously worked with Good Morning Macarthur and joined the Weekender in 2022.