St Marys Rugby League Club is celebrating 40 years this year and is looking better than ever.
The Club has just opened its new $25 million Western Foyer, Saints Event Centre, and Saints Sports Bar.
With the development first discussed in 2015, St Marys Leagues CEO Rod Desborough said it was amazing to see a "dream become a reality".
"The Club and Board had two long term visions to have a hotel and this Western Foyer and Event Centre development, so it is great to see both be achieved," Mr Desborough said.
"The most recent project was about 12 months from start to finish and was completed on time and on budget."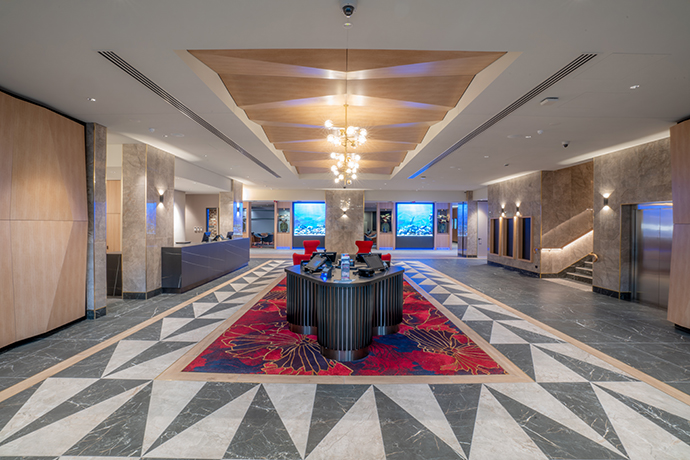 Briefing the architects to create a 'wow' factor, Mr Desborough said the different elements deliver a sense of excitement.
"We wanted something completely unique, and we wanted to move the front entrance to Forrester Road as we felt it created a real presence and would make people who are driving past want to come in and have a look," he said.
"The façade and lighting outside combined with the grand foyer that features LED walls with 3D cascading waterfalls and marine life is really special."
The American styled sports bar and event centre also offers patrons high quality experiences.
"With screens and speakers everywhere, an extensive range of beverages and all the favourite food like pizza and wings, I think we've got one of the best sports bars anywhere in NSW," he said.
"The event centre upstairs is world class and will help us provide for community and sporting organisations who can use the space as well as facilitating the hotel as well."
Opening on Melbourne Cup Day in 1982, Mr Desborough said Saints is committed to catering for the community for many more years.
"The Club has gotten very busy over the last couple of years so the Board has strategically planned to get ready ahead of a future boom and make sure we can continue to meet the needs of our members and the community," he said.
"The whole area is going to grow in population and with the new Western Sydney Airport coming we are in a great position with premium facilities."
Showing its community spirit, the Club also just donated $60,000 to Dunheved Golf Club.
It's aimed at improving the course for the future after being damaged by the floods.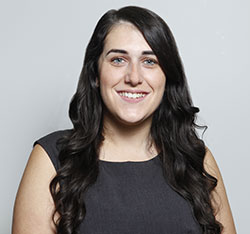 A graduate of Western Sydney University, Emily covers Local, State and Federal politics for the Weekender, as well as crime and general news.