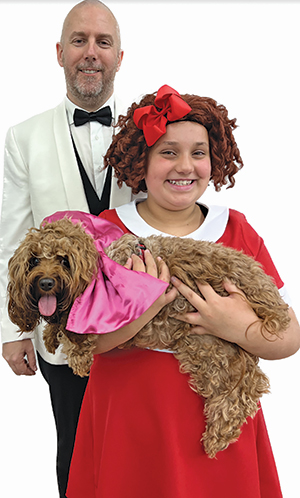 After a three-year hiatus, Penrith Musical Comedy Company (PMCC) will be making its return to the Q Theatre stage this weekend.
It's no secret to many that COVID lockdowns in 2020 and 2021 saw the destruction of the arts industry as we knew it, as seen firsthand by PMCC President Craig Parris.
"There are people that we were aware of who participate in our group's activities from time to time, who actually work in the arts industry and make their living in the arts industry, so hearing some stories from those people about their own personal experiences was really difficult," he said.
"I think even people who weren't necessarily exposed to the arts industry really understood, certainly after a year or so, how much it impacted people's livelihoods."
Though they didn't know it at the time, the Company would be temporarily ending their 42-year long run of two shows a year with a bang at the end of 2019. PMCC's production of 'Oliver!' saw 100 people step foot on stage, in a production which was not only brilliant at the time, but paid off for the next few years, literally.
"'Oliver' was an ambitious endeavour, but it came off, and it was a pretty good success," Mr Parris said.
"Financially, it was a reasonable success, which, to be honest, was probably what we needed to then get us through three years of not doing anything."
The next few years were nothing short of a rollercoaster for PMCC.
"Even though we weren't doing the normal things like planning how we were going to put a show on stage, we were still meeting regularly and assessing what was happening with restrictions," Mr Parris said.
"We would think we could now put a show back on and maybe plan some auditions, plan to start some rehearsals, and then a couple of weeks in, the next wave of COVID would come."
Though he admits they've been a little rusty coming out of the gates, Mr Parris is ecstatic to be back.
"In general it's good, and the cast all in all are just excited to be back and excited to be doing something again," he said.
"There's probably been some moments with things where we've gone, 'How is it that we do that thing again?'. Just getting ourselves back into the rhythm really has been interesting sometimes."
With their production of 'Annie' hitting the Q Theatre stage from this Friday, October 14, Mr Parris is hoping to see everyone back out and supporting the production.
"People who come to see our shows get to see some great local talent putting on a really enjoyable show," he said.
To buy tickets, visit thejoan.com.au.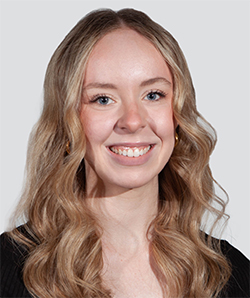 Cassidy Pearce is a news and entertainment journalist with The Western Weekender. A graduate of the University of Technology Sydney, she has previously worked with Good Morning Macarthur and joined the Weekender in 2022.