The latest craze when it comes to blowing off some steam could soon be coming to Jamisontown.
The people behind Throw Axe have lodged a Development Application (DA) with Penrith City Council to open an indoor recreational smash room facility.
The business, which will be called Smash Stuff, will allow individuals or groups to experience a 30-minute smash session in private rooms.
"Patrons will be smashing items like glass, ceramics and electronics," a submission to Penrith City Council said.
"At the beginning of the session, customers will be given Personal Protective Equipment to wear (consisting of safety overalls, hat, thick gloves, face shield and boots) to ensure safety."
With Throw Axe Penrith going strong, Owners Robert Hardcastle and Katrina Keshishian said they want to provide another unique experience which will draw people to the area.
"This was a therapy started in Japan years ago and it has gotten quite big in America and Europe and now has started in a few places in Australia," Mr Hardcastle said.
"A lot of people showed interest in wanting to do a smash room, so we found a spot late last year and have been trying to get it sorted ever since."
If approved, customers will be given a safety briefing to correctly use the equipment and waivers will be signed before each session commences.
Participants must be over 18 but children over 13 will be allowed with parent or guardian supervision.
Mr Hardcastle said the unit at 37-39 York Road, Jamisontown will offer people a fun way to release any anger or stress in a safe environment.
"We will have a kids soft play area and then four rooms set up with crates full of plates, glasses and breakable stuff so you can crank up the music and pick your weapon of choice such as a little baseball bat," he said.
"We will also have boxing bags on pivot arms so if you have any rage left after smashing plates you can pull the bag to the side and hit that."
The facility will be open by appointment only on Mondays to Wednesdays and then open during the night on Thursdays and Fridays.
Its proposed operating hours will be from 10am to 10pm on Saturdays and Sundays.
There will be a separate seating area and arcade machine area, along with pre-packaged food and drink available to purchase.
There will be visible signage to communicate that the business does not tolerate any anti-social or dangerous behaviour.
With 40 car spaces in the complex, along with street parking, it will open with two employees and expected to have up to eight patrons at a time.
Mr Hardcastle said if given the green light by Penrith City Council, Smash Stuff is set to open before Christmas, providing a new summer activity for locals.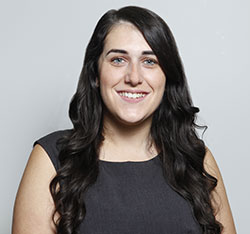 A graduate of Western Sydney University, Emily covers Local, State and Federal politics for the Weekender, as well as crime and general news.