With the HSC wrapping up, many are finally shifting their focus to formal season, in a frenzy to do their last-minute shopping. Luckily, local stores are here to help.
Kim Cancellier from Visage Boutique notes just how special purchasing a Year 12 formal dress can be.
"One of our mottos is 'feel beautiful', and a gown definitely does that for every woman," she said.
"It's not very often that you get to wear formal wear – it's pretty much your Year 10 or Year 12 formal, your wedding, and then mother of the bride. So, it's nice to have more of a one-on-one experience and have something that's a little more tailored to each individual person, and that's something we offer over other boutique stores."
Though they are open to walk-ins Thursday to Saturday, Visage Boutique offers one-on-one appointment bookings Monday to Wednesday for a more personalised experience, allowing shoppers to find the perfect dress for them – though it might not be what they initially went in looking for.
"Usually we find girls will come in with a particular idea in their mind, and they'll leave with something completely different," she said.
"The best place to start is to try on different silhouettes as the first point, and then from there, try on a few dresses that have different necklines. Once you do that, you get an idea of what you like, and from there, it's so easy to narrow it down."
Jeanette Osborn from Ferrari Formalwear & Bridal Penrith said that this is a very different experience for boys.
"Some of them, a very limited number, have a really strong fashion sense of what they want and what they want to wear. The rest that are here have no idea, and sometimes, this is the first time they've worn structured pants that aren't a pair of jeans!" she said.
"It is a very, very strange thing, but the mums get really excited about it."
Ferrari Formalwear & Bridal Penrith offers a variety of formal packages with different suits, ensuring that everyone is able to find their right fit.
"We try and get as close as possible in the body size, because people don't realise you've actually got a short, a regular, a long and an extra-long on jackets," she said.
"If you get too long a length, it looks like someone's wearing their father's suit, and it's not a really good fit, so we try to get as close as possible, so they feel good in it."
Both said it's imperative to get in now for last minute formal shopping.
"If they haven't already done it, they need to do it yesterday," Ms Cancellier said.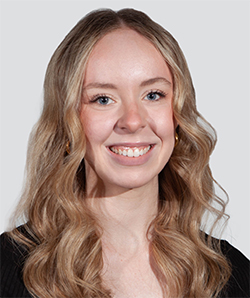 Cassidy Pearce is a news and entertainment journalist with The Western Weekender. A graduate of the University of Technology Sydney, she has previously worked with Good Morning Macarthur and joined the Weekender in 2022.