A woman has been charged after using offensive language and exposing herself in public in Penrith.
About 11pm on Saturday, October 8, police were called to Station Street, Penrith for a woman allegedly hitting buses with her hands.
It is also alleged that she attempted to enter a licensed premises and was refused entry.
Police attended and located a 50-year-old Blaxland woman.
It is alleged that she was unsteady on her feet and smelt of alcohol.
She allegedly fell and was assisted by officers to get up. Once the officers got her back on her feet, she started to remove her clothing.
The woman was told numerous times to put her clothes back on but refused and began to verbally abuse and swear at police.
The woman allegedly showed her breasts and genitals to both police and members of the public.
Officers managed to get her to put some of her clothing back on and she was arrested.
The woman was charged and will front Penrith Local Court on Wednesday, December 14.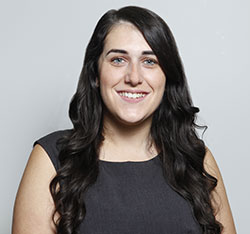 A graduate of Western Sydney University, Emily covers Local, State and Federal politics for the Weekender, as well as crime and general news.