The digital age has reinvented how society operates but it has increased the risk of criminals targeting people's personal data.
Recent attacks on Optus and Medibank demonstrate no one is safe and experts are urging people and businesses to use Cyber Security Awareness Month as a reminder to make sure their information is secure.
Director of Tresami Computer Engineering in Jamisontown, Lee Banister believes there are a few main reasons why cyber crime is becoming increasingly common.
"COVID meant that many businesses moved employees to work from home setups which has created security issues for businesses, as business data is being accessed from personal devices and non-secure networks," Mr Banister said.
"Cyber crime losses in the U.S. went up from $4.2 billion in 2020 to $6.9 billion in 2021, and I have heard that you can buy packs for less than $50 on the dark web which give you the software tools to start an attack so the more money can be made, the more people want to be part of it."
With human error being one of the biggest security threats, people are reminded to keep potential scams at the front of mind and always be cautious when contacted via phone, social networks or emails, especially those with links.
"Being careful about how much information you share on social media is important because scammers use something called social engineering where they go online and find out your name or date of birth which is half the security information that is needed to get into accounts," he said.
"Websites are always going to get hacked but choosing passwords that are difficult to guess and not using the same one for every account is helpful. Creating unique passwords means if one site gets hacked they don't have access to all of your other accounts."
With many businesses in Penrith, Mr Banister said companies must take all reasonable steps to comply with its obligations to prevent data breaches occurring.
"Too many businesses hold on to too much personal information of customers which just lends them to losing that information. Some might store identification documents when it could just be sighted to validate something," he said.
"A business should ensure that data is held securely and the access is limited to only those who require access because if you limit the access you are limiting your attack surface."
Business owners should be using up to date software and security systems to prevent any cyber attacks.
"Email remains the primary method used to conduct cyber attacks so businesses should implement a secure email gateway which scans all incoming and outgoing email and makes sure that threats are not reaching the users' inbox," he said.
"Enabling multi factor authentication can prevent up to 99 per cent of attacks on all accounts and training employees to identify threats as over 80 per cent of breaches involve the human element."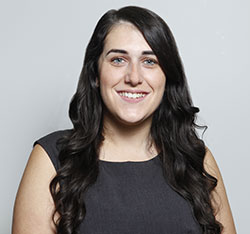 A graduate of Western Sydney University, Emily covers Local, State and Federal politics for the Weekender, as well as crime and general news.