Having fundraised for cancer charities every year since 2012, Tony Tanti and the team from Tanti Financial Services were devastated that the COVID pandemic meant putting a pause on their Turn The River Pink walk. But, with cases at an all-time low, the event is set to return, bigger and better than ever.
Turn The River Pink was founded in 2017 with the intention of raising funds and awareness for the National Breast Cancer Foundation (NBCF).
The event got larger and larger, until hitting its peak so far in 2019.
"We had some really good awareness in 2019," Mr Tanti said.
"We had the dragon boats all dressed in pink, they were rowing up and down the river for us, we had everyone dressed in pink, we had a lot of dogs all dressed in pink with pink bows and balloons, so it was really good."
But, the COVID pandemic meant putting the event on hold for two years – something Mr Tanti was devastated by.
"It was pretty hard. Like all charities, they really struggled," he said.
"We also run a golf day for the Cancer Council in June, which we didn't do this year because we didn't know how things were going to go with COVID, but we thought we'd be right to do the walk, come October."
On Saturday, October 22, the walk will return to the Nepean River.
Participants are being asked to register on their website, with the fee covering their participation, as well as breakfast, and a guaranteed morning of fun.
"We'll get there, kick off the registration, then the walk commences at 8am," he said.
"When we come back, we'll have someone playing some music for us, there'll be a barbeque happening, and it will just be a great family morning."
Mr Tanti emphasises the importance of everyone supporting such an important cause, with NBCF aiming to end breast cancer deaths entirely.
"There's no one who can say they haven't been touched by breast cancer, because they've either had a family member, or they know someone, that has been touched by breast cancer," he said.
"I think putting that awareness out there, and then obviously raising funds so that once people are diagnosed, they have a really good chance of beating the disease, is really important."
Mr Tanti assures that all costs involved are going directly to this important cause.
"All the costs associated with running the event are all paid through sponsorships, so there's no money that comes out of the registration fees that cover any costs. The breakfast is all sponsored, we're giving participants badges and water bottles that are all sponsored, even the insurance is sponsored for the day," he said.
"Every single cent raised goes to The National Breast Cancer Foundation."
To donate or register, visit ttrp.com.au.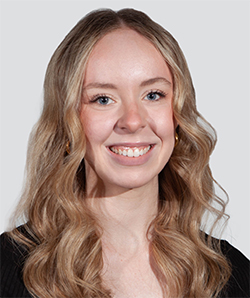 Cassidy Pearce is a news and entertainment journalist with The Western Weekender. A graduate of the University of Technology Sydney, she has previously worked with Good Morning Macarthur and joined the Weekender in 2022.