The NRL has conceded The Bunker made two incorrect decisions in ruling against potential Penrith tries against South Sydney on the weekend.
Head of Football Graham Annesley admitted this afternoon that tries to Charlie Staines and Stephen Crichton should have been awarded.
Staines was awarded the crucial first half try by on-field referee Ashley Klein but after what seemed like an age, Bunker official Gerard Sutton asked for the try to be referred.
Sutton ruled that James Fisher-Harris had obstructed Souths defenders in the lead-up to the try, much to the bemusement of the crowd.
"This is clearly a judgement call by The Bunker but after reviewing this again this morning… I think that what we can see here is that the defenders are not obstructed," Annesley said.
"There is no physical obstruction… so in my view this should not have been called an obstruction.
"In this case this was not an obstruction that should have been called by The Bunker."
"That is RUTHLESS"

Panthers not happy with this result 😬

📺 Watch #NRLPanthersSouths on ch. 502 or stream on Kayo: https://t.co/B1ijnHf4i8
✍️ BLOG https://t.co/XjrsjMoIEL
🔢 MATCH CENTRE https://t.co/gFYrnJE9SV pic.twitter.com/DcchisqcT8

— Fox League (@FOXNRL) September 24, 2022
Annesley also confirmed that Stephen Crichton was disallowed a try in the second half that should have been awarded.
Footage confirms Crichton grounded the ball before Souths winger Richard Kennar.
"There's clear evidence that Crichton has got the ball down and that should have been awarded a try," Annesley said.
"These decisions are made quite quickly by The Bunker. I'm not making excuses, we expect these decisions to be right, and clearly that should have been awarded a try."
In the end the decisions didn't impact the result, with the Panthers running away 32-12 victors.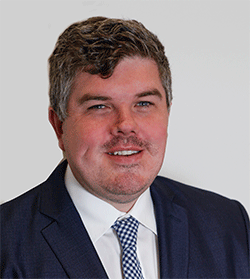 Troy Dodds is the Weekender's Managing Editor and Breaking News Reporter. He has more than 20 years experience as a journalist, working with some of Australia's leading media organisations. In 2023, he was named Editor of the Year at the Mumbrella Publish Awards.