With so much to discover in our backyard, Penrith residents are being encouraged to become tourists in their own city.
Penrith City Council has partnered with Destination NSW (DNSW) to launch a new campaign to showcase the unique experiences the area has to offer.
Inviting people to 'Feel New in Penrith', the two one-day itineraries aim to welcome visitors and locals to enjoy activities that will boost the economy.
Specially designed to include timing and even how far you have to drive between activities, the 'Active Family' tour has eight experiences for kids that you can pick and choose, which parents will enjoy just as much.
Start the day in the outdoors at the Rock Lookout in Mulgoa, learn the ropes at the Climbing Centre in Penrith and finish with some Aqua Golf at Panthers.
The 'Very Penrith Adventure' schedule has four activities that are perfect for a group of friends looking to do something different on the weekend.
Get wild at Zambi Wildlife Retreat in Wallacia, channel your inner warrior at TruNinja and test your skills at Narrow Escape Rooms.
Mayor Tricia Hitchen said people will be surprised at the range of what's on offer.
"Penrith has so many unique experiences and activities, from kayaking on the Nepean River and hand feeding lions, tigers, meerkats and baboons, to indoor skydiving and more," Cr Hitchen said.
"We are excited to showcase the beautiful landscape, and amazing attractions our City has to offer through this campaign and invite everyone to Feel New in Penrith."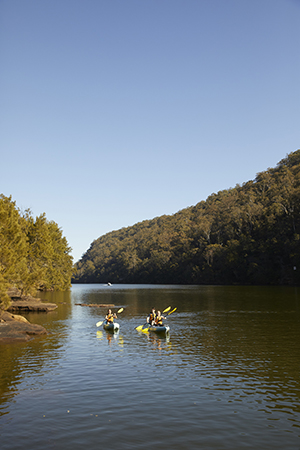 With COVID-19 impacting Penrith's visitor economy, Council is currently developing a Visitor Economy Strategy and Action Plan for the area that will draw on the local offerings.
"There are big opportunities ahead for our City, including the Western Sydney Airport opening in 2026. Council is committed to investing in our visitor economy and identifies that tourism plays a key role in that space," Cr Hitchen said.
"We continue to work on connecting to opportunities, like our partnership with DNSW, that strengthen Penrith's position as a destination."
NSW Minister for Tourism Ben Franklin said promoting Penrith is a key part of the government's roadmap to revitalise the state's visitor economy.
"Penrith is home to some of the most unique and surprising attractions in NSW, so it is vital that we do everything we can to help showcase these experiences to a wider audience," he said.
"Promoting destinations, products and experiences like those found in Penrith through our Feel New brand is key to driving long-term economic growth and achieving the NSW Government's vision for making NSW the premier visitor economy of the Asia Pacific."
To view the full itineraries, head to visitpenrith.com.au/feelnew.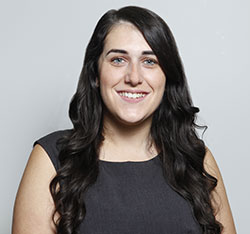 A graduate of Western Sydney University, Emily covers Local, State and Federal politics for the Weekender, as well as crime and general news.