Women possess many skills that allow them to be successful business owners but of the estimated 800,000 small businesses in NSW, only a third are run by women.
The State Government has launched an online Women in Business Hub to provide a range of resources in one place to support females to start or run their ventures.
The initiative comes after the 2021-22 NSW Intergenerational Report identified that although women's participation in business ownership is projected to increase, it is still expected to remain below that of men.
"As Minister for Women I'm thrilled that the Women in Business Hub is live. We have created the Hub to help women overcome the initial challenges of starting and developing their own businesses," Minister for Women, Bronnie Taylor said.
"The Hub will connect women to trusted resources including the Women's Financial Toolkit and the Return to Work Toolkit, which was designed to help women easily navigate reliable resources."
Information on grants, funding, training, networking, mentoring, and mental health support will be invaluable according to Jamisontown business owner Melanie Cage.
"I have a celebrant business called Lavender Blue Ceremonies and I have just started Shayna May Creations which is an art business. I produce homewares and teach workshops on how to use resin," Ms Cage said.
"I was a police officer for 23 years and wanted a fresh start.
"For the last few years, I have been making my own things and teaching on a small scale, but it was time to expand and rent a commercial space."
Diving into the deep end of business, Ms Cage said she will be taking advantage of any advice on offer.
"I was kind of the opinion that if you could start a business and fund it then you were on your own. It is good to know that there is more support out there," she said.
"I've never done any business courses or bookkeeping and running your own business can be lonely, so to network and learn from others would be so helpful."
The Founder and Lead Trainer of FAQ Business Training in Cranebrook, Jane Tweedy said the Hub is a good step to address the disparity females may be subject to.
"Women often stay at home more to raise children which can impact their self-belief, so they need support from a coaching and advice perspective to help them hit the ground running and create something new," Ms Tweedy said.
"From a funding perspective being out of work for a number of years raising children can also lead to a financial gap when in comes to having income to start a business."
Ms Tweedy encouraged all ladies to see what programs could strengthen their skills.
For more information, visit www.service.nsw.gov.au/business/support-women-business.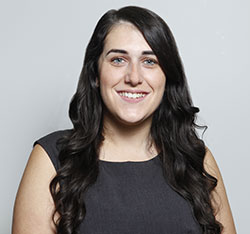 A graduate of Western Sydney University, Emily covers Local, State and Federal politics for the Weekender, as well as crime and general news.