As a proud western Sydney boy, Channel Nine commentator Mat Thompson is salivating at the chance of not only calling his first NRL Grand Final on Sunday, but one that involves two passionate western Sydney teams.
"For a westie like me to have two western suburbs teams clashing in a Grand Final, it's a fitting way to call my first one," Thompson told the Weekender.
Born and bred in Penrith, Thompson grew up in St Clair and Glenmore Park and went to school at Emmaus Catholic College and St Marys Senior High.
He's had a long affiliation with the Penrith Cricket Club, having played there for many years, and he frequents the area as much as he can.
"I'm proud to be from the area. I think the Penrith area makes a significant contribution to the state of NSW. It was a bit smaller when I was younger, but it's a thriving area now," Thompson said.
"While I'm impartial, I think it's good to see the Panthers doing so well because I think the local area deserves a team to be proud of. I can say the same about Parramatta too."
Thompson joined Nine's rugby league commentary team several years ago, and his star has continued to rise since taking over full-time from the great Ray 'Rabs' Warren earlier this year.
Thompson called his first State of Origin series this season, and will make his NRL Grand Final debut this Sunday when the Panthers and Eels do battle at Accor Stadium.
Thompson said he's picked up a lot from his legendary predecessor over the years, but in the end, every broadcaster has their own style.
"I think everyone has their own way. Every broadcaster will have their own style or own way of preparing, which works for them. Then I think you refine that over the years of experience," he said.
"So, Rabs would have his own way of doing things – he's big on the historical stuff and I've taken a leaf out of this book. He always turned up to the game with notes and was across everything and that's certainly important to me also."
With his first NRL Grand Final approaching fast, Thompson said he'll sit down on Friday and begin collating interesting information and angles for the biggest game of the season.
"I've seen a lot of both teams throughout the year, so I'm pretty well acquainted with them both. But probably on Friday I'll start putting pen to paper and look at some historical stuff in particular," he said.
"Grand Finals are important events, so I'll start searching for some interesting angles as well maybe. But ultimately, the game itself is going to be such a good game that it probably carries itself."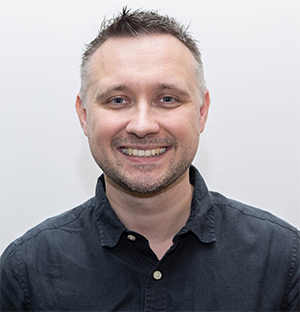 Nathan Taylor is the Weekender's Deputy Editor and Senior Sports Writer. He also compiles the weekly Chatter on the Box TV column. Nathan is an award-winning journalist, who has worked at the Weekender for a decade.