As the weather warms up and the risk of fire increases, the NSW Rural Fire Service (RFS) wants people to be prepared by having a bushfire survival plan.
To help keep the community safe, local RFS brigades are opening their doors to welcome the public for Get Ready Weekend events.
Held across Saturday and Sunday, September 17 and 18, different stations will host events to spread advice on how to prepare for the fire season with advice, guidelines, resources and a bit of fun.
Wallacia RFS will invite locals to the station on the Sunday between 12pm and 3pm to become up to date with fire safety.
"We will have information about the new fire danger rating and alert levels that came in this month so locals can identify the risk areas and if they need to be prepared," Wallacia RFS Captain Jody Preston said.
"Our main concerns around Wallacia and Mulgoa this year are grassfires which can move much quicker than bushfires, so people need to be vigilant in regard to that."
While all residents are encouraged to attend, Mr Preston said it will be a great day for families.
"We are putting on a free sausage sizzle so you can grab something to eat while you are there having a chat with the fire fighters," he said.
"The kids will be able to look over our fire trucks, use a fire hose and we will have showbags for them."
President of Orchard Hills RFS, Phillip Walters said the brigade will be offering similar activities on the Saturday between 10am and 2pm.
"COVID has messed us around the last couple of years so it will be good to catch up with the community and help them brush up with Council regulations for when they do things like burning off," Mr Walters said.
"We will have our trucks but we have also invited the hazmat team from Fire and Rescue NSW and the police to hopefully attend."
Mr Preston said it is important for all residents to be prepared in the case of an emergency.
"The north side of Penrith is a different situation with suburbs like Llandilo and Londonderry dealing more with more bushfires, but everyone needs to be prepared," he said.
"Whether you live on a rural property or near these areas you need to know where you are going to go if there is a fire in surrounding areas or how you are going to get home from work if there are roads blocked."
To find out more details for local brigade open days, look at their Facebook pages.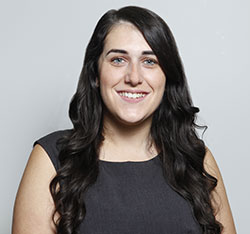 A graduate of Western Sydney University, Emily covers Local, State and Federal politics for the Weekender, as well as crime and general news.