After sky high prices for months, consumers have recently seen the prices of many fruits and vegetables drop by up to 90 per cent, as the impacts of the floods diminish.
But, with the threat of another La Nina looming, many fear that we'll be feeling déjà vu sooner than we'd hoped.
Having grown produce for over 40 years, and owned a store in Mulgoa for 23, Martin Vella of Martin's Fruit World knows a thing or two about growing fruit and veg.
Though things like petrol prices also had an impact on the surge, he agrees that it was the weather which put many produce items out of reach for consumers.
"The prices rose mainly due to the weather, we've had a lot of wet weather, so because of the deterioration and a lot of the crops had failed in the ground, that pushes the prices up in the market," Mr Vella said.
"It's all supply and demand unfortunately."
However, the price of most fruit and vegetables is now on a steep decline – including lettuce.
"Lettuce, it's been history. $100 per box, over $10 per lettuce. It's never been like that in history, so it does push people not to buy it anymore," Mr Vella said.
"But, now it's really come down. We've got lettuce at $1.50 each!"
With a third La Nina now having been declared by the Bureau of Meteorology, Mr Vella is concerned that we're set to see prices skyrocket once again.
"If the weather continues the way it is, we should have plenty of fruit and vegetables," he said.
"If the weather changes, and if we do have that rain that's predicted by the end of this month or next month, things can change dramatically."
Though not ideal, the increase in prices, coupled with an increase in cost of living overall, is set to send many people back to the freezer aisle as they look to keep the bill at the checkout under control.
"It pushes a lot of people to frozen food," Mr Vella said.
"As much as some will say that frozen food is okay, it's just as good as fresh, but you cannot beat fresh produce. It's always best when it's fresh."
Mr Vella, who now, along with his wife Natalie, delivers fresh fruit, vegetables and groceries to homes all around Penrith, wants to remind shoppers how important it is to shop small where possible, as tempting as it is to use the convenience of the big supermarkets.
"We're here to serve the community to the best of our experience and knowledge that we've got," he said.
"These local small businesses are definitely the way to go, all these independent shops.
"They will look after the clients, as much as they can. We don't want the small, independent grocers to close down."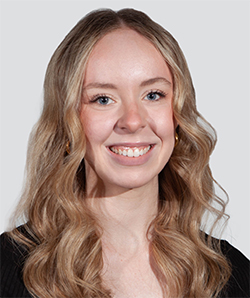 Cassidy Pearce is a news and entertainment journalist with The Western Weekender. A graduate of the University of Technology Sydney, she has previously worked with Good Morning Macarthur and joined the Weekender in 2022.