Multi-unit dwellings (MUDs) could get the green light to have Penrith's innovative Food Organics Green Organics (FOGO) System once a $500,000 trial is complete.
The green-lidded bin and kitchen caddy with free compostable bags was launched in 2009, with Penrith being the first metropolitan city in Australia to introduce the service.
To reduce the organic material going into landfill from the red-lidded bin, it is instead placed in the green-lidded bin and manually sorted.
It is then turned into compost and returned to the community to be used in local parks, gardens and sports fields and onto farmlands to assist with growth and water retention in drought prone periods.
This has seen a reduction in the amount of FOGO material being placed in red-lidded residual bins, with the community's resource recovery rate increasing from 21 per cent to 66 per cent.
In 2019, the FOGO bin was introduced to rural communities in Penrith, with suburbs including Agnes Banks, Badgerys Creek, Berkshire Park, Castlereagh, Cranebrook, Kemps Creek, Llandilo, Londonderry, Luddenham, Mount Vernon, Mulgoa, Orchard Hills and Wallacia.
In the Councillor Bulletin of July 1 this year, Penrith City Councillors were provided advice that the NSW Waste and Sustainable Materials Strategy 2041 mandates: "separate collection of food and organics from all NSW households by 2030".
MUDs remain the only residential properties that do not have complete access to the FOGO System.
At the most recent Ordinary Meeting, Councillors voted to accept a grant of $521,824 from the NSW Environmental Trust.
The funding will go towards supporting a trial to test various education and infrastructure approaches to achieve maximum participation whilst minimising contamination within MUDs.
A report said as part of Council's ongoing commitment to resource recovery and diversion of waste from landfill, a best practice trial is proposed to be rolled out to a sample of MUDs across the Local Government Area.
"Selected trial properties on a two-bin collect and return service will have a green-lidded FOGO bin added to their service options. Red-lidded residual waste bins and yellow-lidded recycling bins will continue to be serviced," it said.
"The new FOGO bins will be serviced by Veolia as part of Council's existing contract with the contents being taken to Australian Native Landscapes for commercial composting."
Just like existing residents, all participants will be provided with a caddy, bags and sorting information.
Resource Recovery Education Officers will be available during and post rollout to provide ongoing support, closely monitoring the progress of the trial.
The results of the trial will inform future decisions regarding best practices for the rollout of FOGO to residents in units.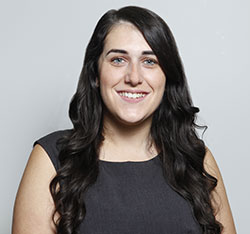 A graduate of Western Sydney University, Emily covers Local, State and Federal politics for the Weekender, as well as crime and general news.