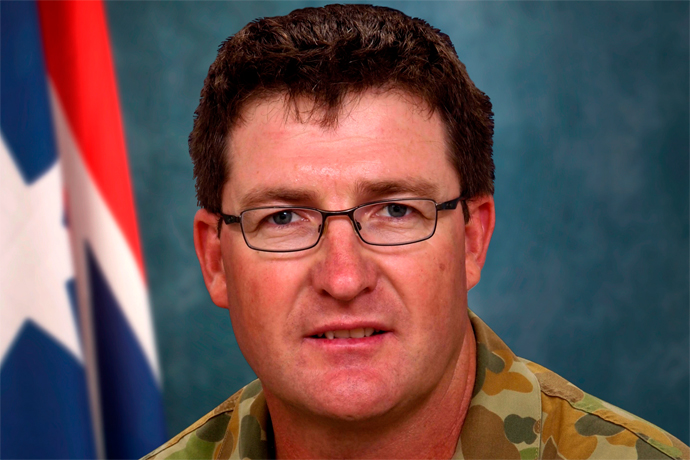 This weekend will mark 10 years since Australian soldier, Penrith-born Lance Corporal Rick Milosevic, was tragically killed in military operations in Afghanistan.
To commemorate this 10-year anniversary and honour Rick's memory, his original hometown of Quilpie in Outback Queensland will officially open a memorial dedicated to the fallen soldier and the legacy he's left behind.
Lance Corporal Rick Milosevic was gunned down alongside Sapper James Martin and Private Robert Poate by a rogue Afghan soldier guard at their army base in Afghanistan's Baluchi Valley on August 29, 2012.
Rick's partner, Kelly Walton, and their two daughters, 18-year-old Sarah and 16-year-old Kate, will join family, friends and members of the Light Horse Regiment, Queensland Mounted Infantry who Rick served under – as well as the families of Rick's fallen comrades at the Quilpie memorial on Saturday, August 27 for a special ceremony that will be led by Lieutenant General Gregory Bilton AO.
A 20-piece army band will also perform at the special dedication ceremony.
The outback memorial has been created in rusted steel that settles in the red earth of a location that was special to Rick and many Quilpie locals – known as 'The Jump Up'.
'The Jump Up' was chosen for the memorial site due to its expansive views over the Channel Country towards Quilpie, and the significant sense of 'coming home' that the landmark holds for many locals.
"'The Jump Up', or as it is known now, 'Rick's Jump Up', is a place that many locals recognise as a spiritual 'homecoming' spot as you drive into Quilpie. it's a place where Rick and his friends shared many fun times as they were growing up," said Rick's partner, Kelly Walton.
"They used to go to the jump up to hang out, sometimes enjoying a few beers as they got older, and just generally having good country fun. His friend, Troy Minnett, approached me a few years ago to suggest a memorial for Rick, and 'The Jump Up' felt like the perfect location. It's a place that is peaceful and beautiful, and I know it held a lot of happy memories for Rick, Troy and Rick's brother Milan, as well as lots of other friends and family.
"Quilpie is a beautiful community and locals and Council have really rallied to help create this special memorial for Rick. I think he would be very happy that we're remembering him in such a special spot."
The official opening of Rick's memorial was delayed several times because of COVID, but Kelly says she feels the time is right this weekend on the 10-year anniversary of Rick's death.
Kelly admits to feeling anxious as each anniversary of Rick's nears closer – and a decade on, the feeling remains raw.
"Every year, I feel it build as the days countdown to August 29. It is the same this year – however, with the memorial opening this weekend, I have some comfort and a tribute to look for forward to," she said.
"It will be bittersweet and emotional for both our daughters and I, but we're also glad to be getting back to Quilpie and being surrounded by Rick's family, friends and Army mates – as well as James' and Robbie's families. We have forged a very close bond and this memorial also pays tribute to them. They're travelling from Canberra and Western Australia to join us and also honour James and Robbie."
While Rick made the decision to join the Army later in life at age 36 after completing a plumbing apprenticeship and working in transport logistics, Kelly says he had found his true vocation.
"He excelled in his Army career and was very happy. We were very proud of him, and he was fulfilled serving his country," she said.
Rick received many awards during his four-year career in the Forces, including being recognised as the Most Outstanding Recruit at Kapooka.
Rick was the son of a Yugoslavian Opal Miner who moved his young family to Quilpie from Penrith when Rick was just one year-old, drawn by the region's rich Opal mining prospects. Settling into the small outback community, the Milosevics were well-known and much-loved. Rick's siblings still living locally and worked with his friend, Troy Minnett, and Kelly, to create the special memorial for Rick.
"We would all like to recognise the support of the Quilpie community in creating this beautiful tribute to Rick, as well as Saluting Their Service for the grant support and Quilpie Shire Council. While we love what has been created to date, we intend to continue building on the memorial and are already looking at Stage 2 – as soon as we can secure the funding needed to move ahead. The Light Horsemen who Rick served under have a rich history in Outback Queensland – the Quilpie region played home to some of Australia's original Light Horsemen – so we see Rick's memorial as a location that visitors and locals alike will be able to come to for quiet reflection and remembrance of the ultimate sacrifice that many soldiers have made for their country," concluded Kelly Walton.
The building of the memorial for Rick was supported by a $77,573 grant administered to Quilpie Shire Council under the Saluting Their Service (STS) Commemorations Program (Major Commemorative Grants category).
The Grant was approved for the building of a memorial dedicated to soldiers who served and lost their lives in the Afghanistan War.
Rick was born in Penrith in 1972.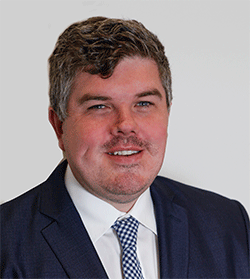 Troy Dodds is the Weekender's Managing Editor and Breaking News Reporter. He has more than 20 years experience as a journalist, working with some of Australia's leading media organisations. In 2023, he was named Editor of the Year at the Mumbrella Publish Awards.