Facebook Marketplace, Gumtree and eBay have become popular platforms to buy or sell unique items, score a bargain or make some extra cash, but they can also be fraught with danger and a breeding ground for scammers.
Now, Nepean Police Area Command (PAC) has launched a safe exchange zone initiative to protect people who are buying or selling online.
If people want to exchange products in a safer neutral environment, they can now use the outside of Penrith or St Marys Police Station as a meeting spot.
Nepean PAC Crime Manager, Detective Inspector Richard Gentle told the Weekender the idea was created by the crime prevention team to minimise the risk for community members.
"More people are engaging with these social media platforms to buy and sell goods and services and would usually meet at someone's home or in the community," Detective Inspector Gentle said.
"Whether it is organised crime or an opportunistic person they can try to take advantage of vulnerable people by assaulting or robbing them so we wanted to add some deterrent to would-be offenders."
Researching who you will be interacting with is also a key point that Detective Inspector Gentle suggests before you agree to a transaction.
"People need to do their due diligence or research and if it looks too good to be true then it generally is," he said.
"There is the opportunity on some platforms for reviews so check those and ask questions because some scams are getting more and more legitimate these days."
People are also encouraged to use secure payment methods such as PayPal, which has protection measures in place compared to direct bank deposits which can be doctored for potential scams.
Cash can also be used, keeping in mind the amount you carry on you when meeting someone in public.
There are other public places which are recommended for people who prefer not to give their address out when engaging with these websites.
"If people don't want to come to the police station, we suggest places like transport hubs that have good lighting, CCTV, along with shopping centres and major fast food restaurants," he said.
"We just encourage people to be smart, pick a safe place, bring someone with you and don't put yourself in a position of danger."
Detective Inspector Gentle said if anyone has a negative experience to inform police.
"If you think something doesn't look right online, we will always investigate and law enforcement works with these platforms that can shut people's profiles down but we need to know about it," he said.
"If you are a victim of crime then make sure to report it to your local police station."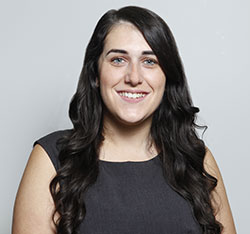 A graduate of Western Sydney University, Emily covers Local, State and Federal politics for the Weekender, as well as crime and general news.