A new private hospital that will cater to Penrith's growing health needs is on track to open its doors in February next year.
A ceremony was held to mark the completion of the core building structure for Matilda Nepean Private Hospital last Friday.
The five-star bespoke 90-bed hospital, which has been built off Somerset and Orth Street, Kingswood, now has the interior fit-out remaining.
Dignitaries from Nepean Blue Mountains Local Health District and Penrith City Council attended the event last Friday, as well as Penrith MP Stuart Ayres.
Matilda Health Care Founder and CEO, Dr Harry Pannu said the $54 million project will provide more choice for patients in the area.
"The ground floor will have a dining area, like a restaurant and café, with outdoor terraces, a gym, hydrotherapy pool and doctor consult rooms. There will be also four levels, including mental health care, rehabilitation, geriatrics and palliative care," Dr Pannu told the Weekender.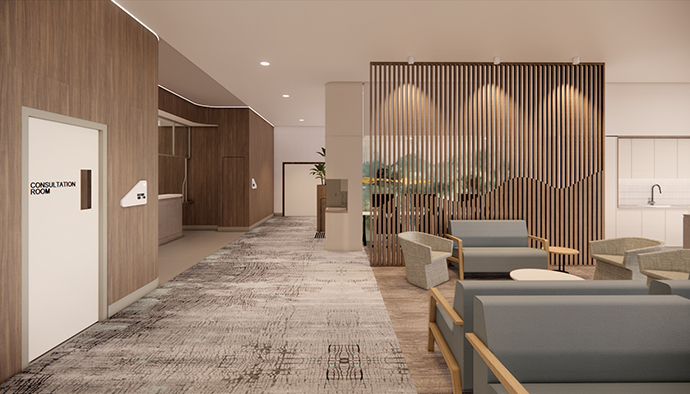 "It will give the community more choice and it will take private patients out of the public system, which frees up beds and helps our health staff provide the best care for everyone."
The facility is being financed by Australian Unity's Healthcare Property Trust, which is $3.3 billion of private capital that is used to build social infrastructure.
Signing a 30-year lease to operate the facility, Matilda Health Care already has staff and specialists ready to go.
"Before we even construct, we have the leadership clinical team locked in and having a great public facility across the road means we attract more staff who can do both their public and private practicing," Dr Pannu said.
"We have started employing 300 staff, but it will create more job opportunities from nurses, to allied health, occupational therapists, concierge and kitchen staff."
Construction company Taylor has navigated the project through COVID-19, two weeks of mandatory shut down for the construction industry and severe weather.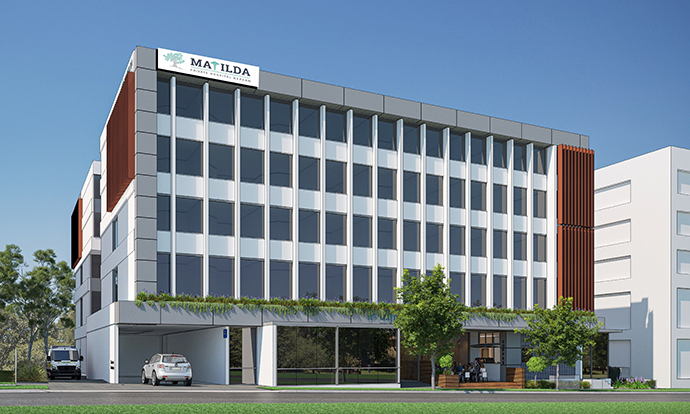 Australian Unity General Manager for Healthcare Property, Chris Smith said there are plans to expand in the future.
"We purchased this parcel of land in 2020 and when we saw what was happening in the area, we said we need expansion space at the same time, so we bought six house blocks across the road," he said.
"We will develop that in time to support the operations of Matilda Health Care because I've got no doubt that Harry (Dr Pannu) will outgrow this facility very quickly."
The hospital will also have around 75 underground car spaces in the first stage.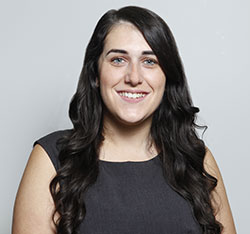 A graduate of Western Sydney University, Emily covers Local, State and Federal politics for the Weekender, as well as crime and general news.