Whether you have them scrambled, fried, or sunny-side up, eggs are no doubt a staple in the diets of many.
Though supermarket shelves have been looking particularly scarce lately all around Australia, Penrith locals are lucky to have some of the country's best, in stock, and right on your doorstep.
Established in 1963, Llandilo Farm Fresh Eggs is home to 25,000 chickens, and a host of regular customers who have been coming in for their weekly shop generation after generation.
Michael Galea, who took the farm over in 2001, said that in addition to the freshness of the eggs, it's the family orientated feel of the business which keeps people coming back time and time again.
"You know for sure that they're fresh – you're guaranteed that they're fresh – and, you're supporting a local business," he said.
It's not just locals who love their eggs, with people travelling from all around New South Wales to get their fix.
"People love it. People come from everywhere, and I can't understand why they come so far, like from Palm Beach, or up towards Newcastle way, or down the coast," he said.
"People tell me, 'Oh, I'm moving out to Bathurst, so I won't see you anymore', and I say, 'No, no. I'll see you again'. Once people start coming here, they tend to keep coming."
Having been in the family business for many years, Mr Galea knows a thing or two about egg supply. When it comes to the root of the current shortages, he thinks it comes down to fluctuating demand over the past few years.
"The wholesale egg price had gone down for a fair while, and the cost went up a lot, so a lot of farmers were losing money. That's okay for a short time, but you can't keep doing that. So, eventually, they got rid of the extra birds that they had," he said.
"Now, everything's come to a head, where everyone's gotten rid of their extra chooks, but now there's just not enough eggs."
The cold weather has also made it tough for those who rely on backyard chickens for their eggs.
"A lot of backyard hens stop laying in wintertime," he said.
"You'd be surprised how many hens there are in people's backyards. So then all of a sudden when they stop laying, your neighbour might have been giving you eggs or something, and now you have to go and buy eggs. It all adds up."
However, Mr Galea assures that he has plenty of eggs available, having only ever sold out twice during COVID, when demand was at its highest.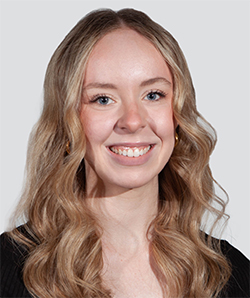 Cassidy Pearce is a news and entertainment journalist with The Western Weekender. A graduate of the University of Technology Sydney, she has previously worked with Good Morning Macarthur and joined the Weekender in 2022.