A Penrith City North Ward Councillor is calling for the State Government to urgently review roads within Llandilo, Londonderry and Berkshire Park after a series of serious accidents.
Liberal Councillor Glenn Gardiner moved a Notion of Motion at Monday's Ordinary Meeting for Council to write to the NSW Minister for Transport and the Member for Londonderry requesting a review of all State Road intersections.
Cr Gardiner said the increased traffic flow in these areas was the motivation behind his move.
"These are rural roads. They are designed to be rural roads but in recent times the volume of traffic has increased through these intersections that are not designed for it," Cr Gardiner said.
"Particularly since COVID people have changed transport methods so more people are driving and using these routes."
Some of the intersections include The Northern Road and Fifth Avenue, Cranebrook and Tadmore Roads, and Richmond and Llandilo Roads.
To assist the project, several intersections that have had traffic incidents were identified as areas of concern.
"Between 2016 and 2020 there have been 55 accidents with serious injuries plus another three fatalities in the rural north part of Penrith," he said.
"There have been a number of fatalities just in the last few months particularly since COVID and I am aware of at least eight in the last two years."
Included in the request is the condition to review streets where there is insufficient undertaking opportunity with fixed and dangerous obstacles such as power poles and bus stops or where there is limited vision to safely navigate the intersection.
"A main issue is you have a single lane road with vehicles going 80 kilometres and then when a vehicle is queuing to turn right there is nowhere for the other traffic to go around," he said.
"There are fixed obstacles such as bus stops and telegraph poles or people try to dart around without a good view, which I fear will lead to more fatalities once the level of traffic increases.
"I would like to achieve some slip lanes at the very least to manoeuvre around and some safety upgrades which don't necessarily need to be expensive, but it does need to be looked at."
Councillor Kevin Crameri echoed his support for the idea.
"We have problems on Richmond Road, Llandilo Road because people have to rat run through Berkshire Park to safely turn left to go to Windsor otherwise you are taking your life into your own hands," Cr Crameri said.
"It has been on the books for years and lots of inaction from government after government."
Both Councillor Todd Carney and Councillor John Thain added that the matters should be referred to the Local Traffic Committee for input, which was agreed to.
The motion was unanimously supported by the Councillors.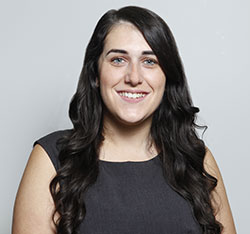 A graduate of Western Sydney University, Emily covers Local, State and Federal politics for the Weekender, as well as crime and general news.