After losing its office in a fire last year, the community organisation WestCare has found a temporary new home.
Penrith City Council has approved a Development Application (DA) for the not-for-profit to temporarily use a premises at 32 Castlereagh Street, Penrith.
Many local organisations lost their space when the Community Connections building, located at 114-116 Henry Street, Penrith, went up in flames on December 13 last year.
With the groups trying to find alternative accommodation, WestCare Community Services Director, Andrew Paech, said it has been a struggle to find space.
"One of the offices was our administration office and our good friends at Penrith Panthers reached out to us and, ever since, we have been based in Panthers Stadium offices, which is sensational," he said.
"We have really felt not having our Henry Street office though and have unfortunately not been able to fully conduct our Emergency Relief Service activities as a result."
Documents attached to the DA state that the consent is limited to a period of two years and the community facility will be used from Monday to Friday between 8am to 5pm with a maximum of three staff members at any one time.
"I suspect it will take us a couple of weeks to be up and running but we can use this 'pop-up hub' for about 12 months, so our clients who are vulnerable residents can come to that office with appointments to receive food assistance and other practical help," Mr Paech said.
"We have not been able to offer some services since December and the new location is quite accessible being close to the CBD and public transport, so we are excited to be offering it again."
The documents also say that care packages given to clients will be based on donations from food banks, supermarkets and other local businesses, which are collected in a small van and taken to site to then be sorted.
"Vehicle movements are limited to a small van delivering goods, staff arrivals and departures, and then visitors who are strictly appointments only," the DA document said.
"There are approximately six parking spaces available on site in an existing bitumen area at the rear of site.
"The primary entry to the building is via the rear, off the car park area, which is as per the existing former medical operation that occurred from the site."
Mr Paech said as the need for more assistance in the community is increasing, he is already thinking about a more permanent location.
"We have not stopped since the fire and are currently doing our third flood relief activity in 16 months with Wallacia and Londonderry," he said.
"Our services have grown so much in the last few years that we are looking forward to take that next step, which is moving to a bigger facility."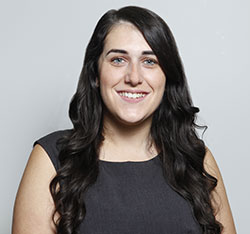 A graduate of Western Sydney University, Emily covers Local, State and Federal politics for the Weekender, as well as crime and general news.