Top level basketball may be coming to the Penrith Valley Regional Sports Centre next season, with Penrith Basketball Association set to submit an Expression of Interest (EOI) to be included in the 2023 NBL1 East competition.
NBL1 East replaced Basketball NSW's Waratah League this year, with Penrith choosing not to be part of the inaugural season due to financial and logistical restraints.
But with stadium upgrades at the Cambridge Park facility complete and COVID in the rear-view mirror from a business standpoint, Penrith Basketball believe the time is now to pounce on the growing popularity of the sport in the local area.
"The Association will submit our EOI to Basketball NSW (BNSW) in early August," Penrith Basketball Manager, Leonie Moore confirmed to the Weekender.
"We are confident we meet the criteria in place for the NBL1 to be offered a License. This includes many things such as statisticians, score table officials, referees, game day procedures and live stream etc."
There are 12 teams competing in the 2022 NBL1 East competition this season, with no teams from western Sydney on the bill.
Penrith currently leads the Waratah 1 Youth Men competition, while their Youth Women's team are fighting for a spot in the playoffs.
Moore said she would love to see the club's talented Youth League players advance their basketball careers with Penrith.
"It is a matter of competing in the highest level BNSW competition that we can and we have a very talented group of players moving through the Youth League rank and junior representative programs. It would be great to retain these players and create the pathway for them," she said.
"The icing on the cake would be to have players who left in 2022 to play NBL1 elsewhere return to Penrith, however we understand that this may not happen, and we support their decision on this."
It's understood BNSW is keen on adding several new teams next season, with Penrith considered a strong chance for inclusion in 2023.
"Playing NBL1 is not that much different to playing in the Waratah League in the past, however the professional approach to the competition with websites, live streaming and game presentation is definitely an improvement," Moore said.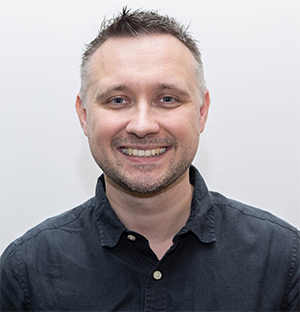 Nathan Taylor is the Weekender's Deputy Editor and Senior Sports Writer. He also compiles the weekly Chatter on the Box TV column. Nathan is an award-winning journalist, who has worked at the Weekender for a decade.