Three years and one week in the making, 10-year-old Kasey Hamilton donated her hair to the Kids Cancer Project last Thursday in honour of her friend Evie, who passed away from the disease in 2017.
Throughout their friendship in prep and kindergarten, Evie battled with her diagnosis.
Kasey's mum, Kelly Appleby, said that Kasey was always yearning to help.
"Her whole relationship with Evie, Evie had no hair. She was fighting the cancer from the age of two, so before Kasey even met her," she said.
"Kasey said she wanted to shave her head for her back when she was in prep school so that Evie didn't feel left out. I thought she was a bit young for that, but I said it was really beautiful. From that moment, and when she passed away a little later, Kasey was still wanting to shave her head because she thought it would make Evie feel better."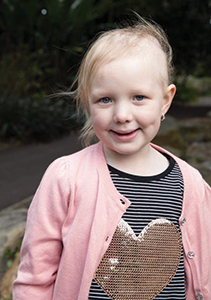 Even after her passing, Evie has remained a constant in Kasey's life, lighting candles for Evie at home, and sitting in Evie's Garden at her school.
"Evie wrote her a letter before she passed away asking for a play date, and so we've got that at home still, and it's just one of those things that you just keep," Ms Appleby said.
"She was a very good friend, she really made an impact on a lot of people."
After years of planning and waiting, Kasey and her family decided that now was the time to finally shave her hair. The family began fundraising for The Kids Cancer Project with a goal of $2000, which they have already surpassed.
"Lots of people that have cancer, they're a bit sad that they don't have hair, and Kasey thinks that it's not fair that they don't have a choice, and that's when she was also like, 'Can I give my hair to them? Maybe I can give my hair to kids who don't have hair'," Ms Appleby said.
"We even grew it longer, we gave it a couple of months so we could get it as long as possible to donate the hair as well."
Though the first official date was not to be, due to the early arrival of her baby sister, one week later, Kasey found herself sitting in the salon chair at Define Hair Design in St Marys with her whole family in attendance.
"I'm really proud of her," Ms Appleby told Weekender.
An emotional day for everyone involved, with even other hairdressers and clients in the salon shedding a tear, the result was a handful of ponytails and a very happy Kasey.
"I'm very proud of myself and happy with myself. I think Evie would be proud," Kasey said.
To donate, visit bit.ly/3RSmQZC.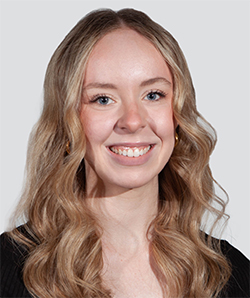 Cassidy Pearce is a news and entertainment journalist with The Western Weekender. A graduate of the University of Technology Sydney, she has previously worked with Good Morning Macarthur and joined the Weekender in 2022.