Penrith locals are pulling out all the stops ahead of the comfiest day of the year.
Friday, July 22 marks National Pyjama Day, an initiative of The Pyjama Foundation which sees individuals and businesses don their pjs in support of children in foster care.
The Royce Retirement Village participated in the day last year, though, because of COVID, their event looked a little different, said Michelle Wolfe.
"With lockdown, we couldn't really do anything or have events, so this one was fantastic, because they could walk to their mailbox in the retirement, and be in their pjs!" she said.
It's for this reason that they're even more excited for this year's event, during which the residents of aged care and the retirement village will be getting involved, as well as the hairdressers HWA Studio, their beautician, Kerrie, and Café Royce.
"We're going to have little balloon walls and stuff like that where they can take selfies, and there's prizes for the best dressed," Ms Wolfe said.
"It's a lot of fun, it's for a worthy cause, and it just brings so much joy to different people for so many different reasons."
Tulich will also be matching any donations from this year's event, as they did in 2021.
Penrith Pyjama Angel, Colleen Chisholm, is excited to see the local community getting behind such a worthy cause.
Being a Pyjama Angel means that Ms Chisholm volunteers her time, and has done for five years, to mentor and spend time with a child in foster care.
As part of this, she works to implement the Love of Learning Program, aiming to empower the child she works with, and teach them life skills and confidence.
But the company Ms Chisholm can provide can be the most important part of the role.
"I said, 'What are the things that you've really enjoyed the most?', and she said, 'Just talking'," she said.
"I think that's really important in terms of the role, because it's another outlet, it's a friend, it's somebody that you can tell something to, talk to, and we enjoy each other's company."
The Pyjama Day fundraiser, she said, is a major part of ensuring that these children not only continue to feel supported by The Pyjama Foundation and the resources and flexibility it provides, but also by the local community as well.
"When you think of kids having support, I mean all-round support, coming from every angle really, that's exactly what they need," she said.
"It's not in your face, either, it's subtle, but they're there, and it's essential that it keeps going, to support the children and be able to give them what they need."
For more information about National Pyjama Day, and how you can plan your own event, visit thepyjamafoundation.com.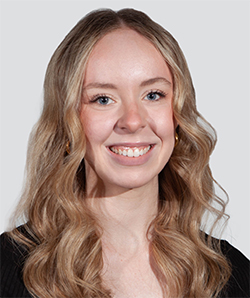 Cassidy Pearce is a news and entertainment journalist with The Western Weekender. A graduate of the University of Technology Sydney, she has previously worked with Good Morning Macarthur and joined the Weekender in 2022.