Kingswood local Carl Healey will head to the United Kingdom this weekend to ramp up preparations ahead of his Commonwealth Games debut in Birmingham.
The 35-year-old, who is one of 18 Australian lawn bowlers bound for England's West Midlands region, will contest two team events (the fours and triples) when competition gets underway on July 29.
Despite representing his country on more than 20 occasions already, this will be the first time Healey will compete at the Commonwealth Games.
"This has been my first real shot at a Commonwealth Games team," Healey told the Weekender.
"For the 2018 Gold Coast Games I was in the emerging squad, but since then there's been a few fluctuations with selections and I've been lucky enough to find myself a spot in the main team and have been doing all the right things since then."
Selection in the Australian lawn bowls squad, known as 'The Jackaroos', is a little different to how most representative teams are picked, with selectors putting a strong emphasis on personal traits over results.
"Because bowls is a selection based thing, you can't just be the best bowler and qualify for the team – you have to be selected," Healey explained.
"What it does is it encompasses a lot things in regards to how you are as a team player, what you give to the team, your conduct on and off the green – so there's a lot that goes into selection and I ticked all those boxes, so to speak."
Healey has been playing lawn bowls since he was 13-years-old after his parents and cousin were heavily involved. He said while his entry into the sport was quite unique, he fell in love with it right away.
"I was a ten-pin bowler and I loved the look of golf, so lawn bowls – when I first started – was the perfect combination. It was ten-pin bowling and you got to wear what golfers wore," Healey said.
"You had your nice tidy white pants, shiny white shoes, and belt buckle – you looked classy. That was what really got me in plus I had a lot of support around the club, a lot of old fellas that got around you."
Healey, who worked at Penrith Bowling Club for 14 years and is now a social member there, is no stranger to England's "slow and thicker" greens, having recently toured there with the Aussie team. He believes Australia are a strong chance of securing several medals in Birmingham.
"I have a very large amount of confidence in this selected side. Just looking at the way we performed on the UK tour recently, I'm very confident we'll do quite well," Healey said.
"Not only have they selected five great men, five great women and several para-athletes, but they've chosen amazing people that know the game back to front and we're all close friends outside of the game as well."
The Birmingham Commonwealth Games kick-off on Thursday, July 28.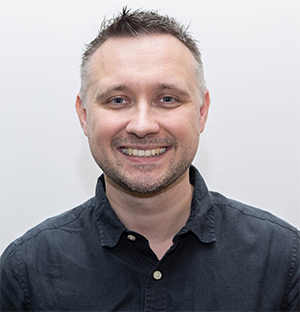 Nathan Taylor is the Weekender's Deputy Editor and Senior Sports Writer. He also compiles the weekly Chatter on the Box TV column. Nathan is an award-winning journalist, who has worked at the Weekender for a decade.