For many, the idea of owning an Airbnb in Penrith may seem like a lost cause. But, when an old property near Nepean Hospital went up for sale, Jodie Smith and her husband Andrew were eager to transform it.
"We've been building it, it was a renovation of an old house from the 1920's, so we renovated that through the whole of COVID, and then November last year we went live," she told the Weekender.
"We live in Kingswood, near Nepean Hospital, so we were targeting those doctors, specialists, people who needed appointments or people who needed to go to the actual hospital."
Mrs Smith's Airbnb, 'Maxwell on Stafford', provides travellers with an entire three-bedroom home to stay in, with a fairy light-lit barbeque area, and a central location just 400 metres from the hospital, and walking distance to Kingswood train station.
"We never thought it would be as popular as it has been, but we're pretty much booked out all the time," she said.
"I think last month was our most profitable month, we're usually only vacant three or four days a month."
And this is just one of many Airbnbs in the area, which range from luxury waterfront properties to granny flats. Though the appeal of staying in Kingswood may not hold up to that of a tropical holiday destination, Mrs Smith assures that even those holidaying here deserve quality accommodation.
"A lot of people that we knew went, 'Who in their right mind would want to come to Kingswood?'," she said.
"When you think of Airbnb, you probably think coastal, near the beach, but it's all decked out, it's all very modern, and it's beautiful inside. Everybody that stays there raves on about it and thinks it's gorgeous and love the homely little touches that we've done in it."
This is where Sandra Brookfield's Airbnb comes in.
Inspired by her travels to luxurious tropical locations all around the world, Mrs Brookfield's Airbnb, named 'Noosa Gone South', specifically aims to replicate that coastal feel in her Jamisontown granny flat, which includes a pool on-site.
"When they open the door, and they see all the beautiful colours and the original artwork, which is all Noosa artwork from a Noosa artist, the comments I get is, 'Oh wow, this is lovely'," she said.
When it comes to who's staying in her Airbnb, Ms Brookfield said it's anyone and everyone.
"Most of it is international guests coming, breaking the journey from the city to the Blue Mountains," she said.
"After that, a lot of sports people, triathletes, netball, rowing, we've had Olympic people, even the Australian Chef of the Year came only a few months ago."
Ms Brookfield wants to remind people that there's every reason to holiday in Penrith.
"People will say, 'But it's Penrith!'," she said.
"I say hang on, it's a lovely area, and growing, so why wouldn't you have something beautiful to stay in?"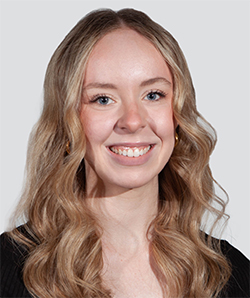 Cassidy Pearce is a news and entertainment journalist with The Western Weekender. A graduate of the University of Technology Sydney, she has previously worked with Good Morning Macarthur and joined the Weekender in 2022.